WHAT ARE THE TOP TRAVEL TRENDS OF 2020?
We list down six important travel trends you must take note of this year

New beginnings bring new journeys. But which destinations are a must in 2020? What should you keep in mind before planning these upcoming trips? Read on to find out the latest travel trends!

As long-term A.S. Adventure ambassador, I keep track of the upcoming travel trends for 2020.
1. Sustainability is the new normal
The TravelRebel team and I (founder Charlotte Noël) believe that sustainability is not so much a trend but a norm – an essential component of all journeys – and we see ourselves as ethically sustainable adventurers, not eco-warriors per se.

The United Nations Environment Program shows that, of every 100 dollars a tourist spends, only five dollars stay in the local economy. A pity, indeed, but one that we can circumvent by our actions.
Did you know that every decision you make before, during or after your trip can have a positive impact? So think about sleeping in locally operated hotels or eating at that nice, local restaurant. Hungry on the road? Then stop at the local market. Warm hustle and bustle, lots of color, and there is always something going on. All these elements make for top travel experiences!

I know what you're thinking… all that flying, is that sustainable? Well, you're right. Flying is by no means good for our environment, but with these useful travel tips, you can make the choice to fly more consciously. Do read about how CO2 compensation actually works. At the end of the day, I believe that the social aspect of our travels outweighs the environmental aspect, since I always opt for travels with a focus on the local economy.
2. Trending countries
The big question that haunts many of us: where are we going to travel to in 2020?

In this vein, I think Aruba is one of the top destinations for 2020. Why? Well, there is always good weather there, it is easy to travel to, and they have wonderful sustainable initiatives in place. Did you know that from 2020 the use of disposable plastic is completely forbidden on the island? And also that all sun creams harmful to the reefs are banned?

Both Aruba and the Netherlands are in Lonely Planet's 'top 10 countries for 2020' list. And I totally agree with this. If you're looking for the perfect destination to escape the crowds, go to the Wadden Islands for an extended weekend. Experience the island feeling, breathe in the salty sea air and go stargazing in Ameland, Vlieland or Terschelling.
3. Away from mass tourism

Imagine this: you're looking forward to the highlight of the trip – whether it is the Trevi Fountain in Rome or reaching the summit of Machu Picchu after four days of climbing – when suddenly a huge number of selfie sticks appears in front of you to completely ruin the view. We've all been there.

The solution? Choose unknown destinations such as São Tomé, Bangladesh or Kyrgyzstan. For those who prefer to stay closer to home, Europe has a lot to offer. Take a road trip in the lesser-known Alentejo region in Portugal, explore the unknown Greek island of Kythira or go hiking in Austrian East Tyrol.

At TravelRebel, we usually ignore the major attractions, because over-tourism puts negative pressure on the local population and nature. In Barcelona and Venice, for instance, there are already serious protests against over tourism. When I lived in Barcelona, I saw first-hand how the situation became almost unlivable for the locals. If you choose a more popular destination, make sure you walk a hundred meters away from the highlight that everyone came for. You will be surprised by unexpected beauty. So, go explore off the beaten track!

4. Travel outside the high season
Do you want to make a big positive impact while traveling in a simple way? Then choose to travel outside the peak season. By traveling in the less busy periods, you ensure a more continuous income stream for the local population and you avoid the crowds. It's also a lot lighter on your pocket. Win win!

So, for example, plan your road trip to Puglia in southern Italy in September or early October, and enjoy the sun in the Portuguese Algarve in April, May, October or even November. Looking for a nice city trip in the winter where you still have a good chance of sun? Then go to Seville or Morocco in January or February.

5. Adventure is everywhere
You don't always have to look far. Sometimes, you will find the coolest adventures in your own garden or a forest close to home. A while ago I went camping with my little sister, just in a meadow near my house. Teaching her to set up a tent, making spaghetti together, getting a stomach ache from all the laughter and reading stories under the blankets… the memories will last a lifetime. When I ask her now what she would like as a gift, her answer is always: "Go camping!"

As a long-term ambassador of A.S. Adventure, it's easy to identify such adventure opportunities, near and far. From camping with my sister to exploring Kenya, I've done it all, and with the same gusto.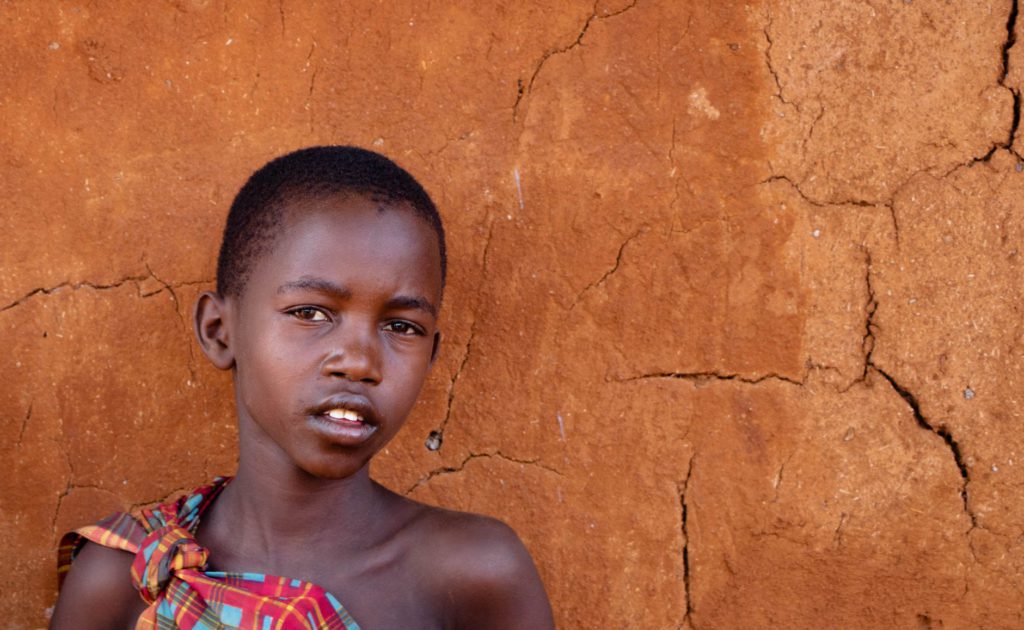 6. Try local food
It looks like more travelers will opt for local food in 2020 instead of the typical food they eat at home and I'm pleased about this. What gives me unpleasant jitters is the people who always choose McDonalds or Starbucks when they travel. Some people like the predictability of these chains. But isn't the point of travel to experience something different?


Fortunately, travelers today want more and more authentic travel experiences, to immerse themselves in a different culture, get to know the locals and taste the local cuisine. At TravelRebel, we are thrilled with this trend, because opting for local food provides income for the local population. We recently explored the streets of Stone Town in Zanzibar, tasting all kinds of delicacies. The pleasant buzz, the colorful scenes and the endless street food stalls always make you smile, wherever in the world you are.

Ready to embark on your 2020 trips? Make note of these quick tips:
If you're in need of some more adventure in your life, but don't have the time or money to fulfill all your travel plans, try a micro adventure. It's ideal to break the routine!
Is 'travel light' your motto? Try to take all your travel accessories in your hand luggage. This saves you time when checking in and you don't have to drag heavy suitcases around.
What is your favourite travel trend of 2020?
Happy globe trotting! Be safe, and be sustainable.