WHAT IS CO2 COMPENSATION ALL ABOUT?
The question I get most frequently is: "How can you travel sustainably if you take the plane?"
It's a fair question but, like all things in life, the answer isn't that straight-forward. You see, I believe that  sustainable travel encompasses much more than just ecologically gentle travel. You can travel sustainably in all sorts of ways. Hopefully, this blog will shed some light on what I mean.
Say no to  overtourism
Unfortunately, our 'wanderlust' often results in oversaturated tourist cities. This overtourism becomes a major ecological and economic burden on the local population and sometimes even leads to massive degradation of nature and culture. Some places, such as Venice, have had it and are taking strict measures against tourists, but not all countries can afford to be so sharp. As a travel blogger, I tend to focus on less touristy areas. For example, I recently explored Siberia, Bangladesh, Nicaragua and São Tomé. These destinations are not at the top of the list for most travelers, but I think that's a mistake.
When you travel, it is always important to pay attention to the way you are spending your money. Do you eat at McDonalds every day and do you sleep at a typical large hotel chain? If so, the local population is probably not benefiting much from your expenditure. However, if you eat at a different, authentic, and locally-owned restaurant each day, you are probably helping several families. Similarly, opting for locally operated hotels, guesthouses and homestays means you're contributing to the growth of the local economy. Bonus: you will also get to know an area much more intimately this way!
Here's a startling fact: the United Nations Environment Program reports that from a typical mass tourism package of every USD 100 spent by a tourist, only USD 5 actually remains in the local economy.
Do your part 
Of course the ecological aspect is also enormously important. And everyone can contribute. For starters, try to avoid single-use plastic as much as possible. Saying no to plastic bags, straws, plastic cups, etc. really isn't that hard!
Other easy measures? Turn off the light when you leave the room, don't let water run unnecessarily, and don't switch on the air conditioning when the window is wide open. Also, do you wash your sheets and bath towels every day when you're at home? No, right? So hang that 'do not disturb' sign on your door and let those sheets stay put. I'm sure there's a lot you can do with that extra undisturbed time in your hotel room 😉
When it comes to commuting, I always try to see if it is possible to go by train or to share a car with as many fellow travelers as possible. I'm even thinking about trying out a road trip with an electric car (will keep you posted on that). So, if you want to travel alone and still go by car, why not try something like BlaBlaCar, for example? You can take other travelers, or even those likeable hikers, next time.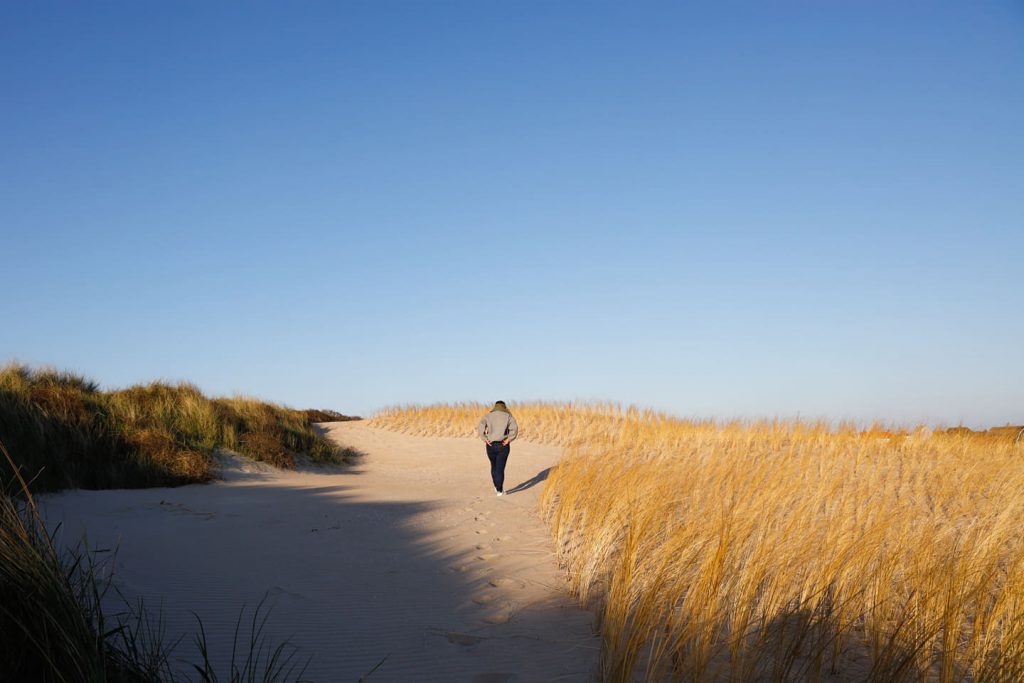 Up in the air
Nevertheless, taking the plane is unavoidable. We've all been there. 
Research shows that aviation is currently growing so fast that it will cause more CO2 emissions in a few decades than all countries in the world can still emit (check out the Paris Agreement for more information).
And despite this, there is unfortunately no technical solution yet to combat the emission from flying… and it doesn't look like one is coming soon. 
Electric flying could be the future, but we are still a few decades away from this possible solution. Responsible flying on biofuels is also quite impossible in practice because of the large scale that would be required.
Meanwhile, young people are everywhere and taking to the streets. They realize it all too well. We have to do something NOW. We must change NOW.
 Today, there are not many alternatives for sustainable flying. Either you don't fly or you fly with traditional fuels and compensate for CO2 in other ways.
And let's face it… the benefits of sustainable travel greatly outweigh the costs, especially when these benefits seep down and truly help local communities flourish. With this in mind, a great tool I often turn to is Greentripper.  It not only calculates my carbon footprint for every trip, it also gives me a solution to offset that impact. It helps me do what I want most: to give back to nature. The climate projects that Greentripper chooses to channel my contribution towards are vetted by highly credible organizations, so I can be confident in the knowledge that such awesome programs are actively working on reducing emissions.
Compensating CO2 – nonsensical or effective?
CO2 compensation is anything but the perfect solution. However, it is certainly not useless. On a personal level, I am convinced that compensating CO2 is more of a moral act than an effective policy measure.
Of course, planting trees is beneficial for the climate. On average, every hectare of planted forest in the tropics absorbs around three hundred tons of CO2. Thus, reforestation is one of the cheapest and easiest ways to capture CO2.
Furthermore, planting trees offers more benefits than just compensating our emissions.  It also contributes to combating drought and erosion, stimulates biodiversity and offers more food security even in combination with forestry.
In this way, CO2 compensation can help us cope with the increasingly violent effects of the changing climate, where it is most needed.
Here's some well-meaning advice: compensate for not just your plane trips but also your road trips! 
Quick, easy calculations
When you rent a car on the next trip, you can easily calculate and offset your emissions with Sunny Cars. Similarly, if you want to quickly calculate the emissions of your next flight, try out Greentripper. 
This is an example of an offset calculation:
You fly back from Amsterdam to New York. You calculate your exact CO2 emissions via airports: 1.57 tons of CO2. You compensate this for EUR 15.67. Or you choose Zone 2, which is based on an average of 1.39 tons of CO2 and you compensate for EUR 13.92. With this, you make it possible for one household in India or Africa to be supplied with renewable energy for an entire year.
Planting many new trees costs a lot of money. Fortunately, this kind of CO2 compensation can offer a solution.
So, if the long-distance train is not an alternative, you cannot find a lift to your next destination, and non-flying is really not an option, investing in reforestation is the least you can do. Makes total sense. 
Keep traveling, keep compensating 
Therefore, while CO2 compensation certainly does not solve the problem, compensating for your next flight or road trip can help people who are most affected by climate change to become more resilient.
As we've covered, there are various ways to compensate for CO2. To name a few: planting trees, investing in renewable energy, more efficient cooking ovens or sustainable biogas plants, and making conscious contributions. You see, with a conscious contribution, you can play a part in reducing CO2 and help communities adapt to the realities of climate change.
So, don't be put off traveling. As we've discussed at length, traveling can have a strong positive impact and contribute to a better understanding of the world. Just travel consciously and kindly. Travel with an open heart.