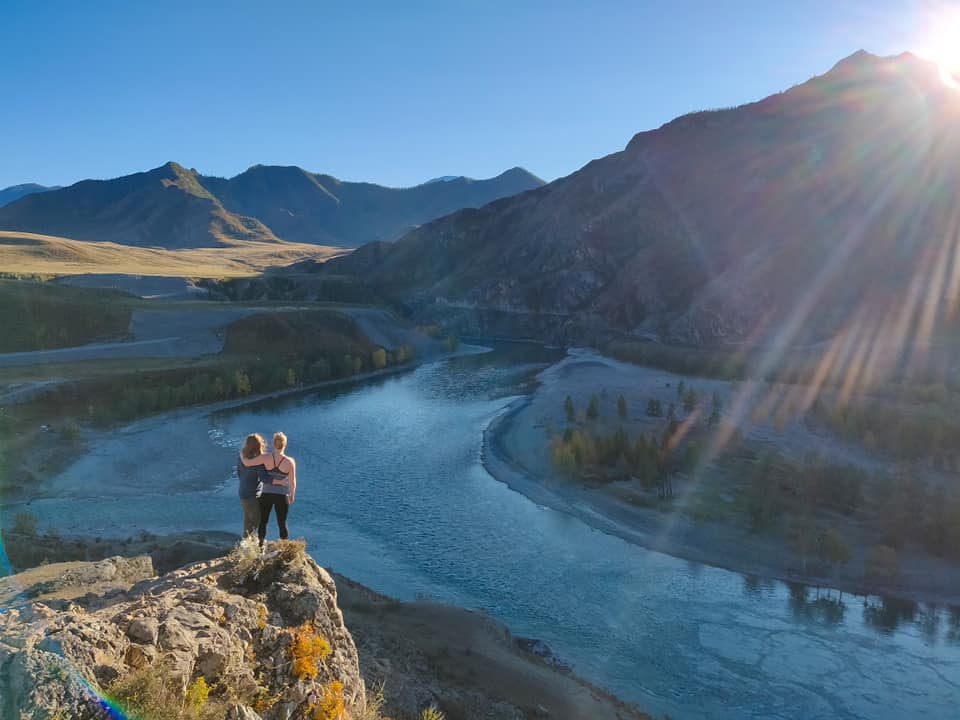 "Isn't it freezing cold there?"
As soon as I told my friends and family I was planning a trip to Siberia, their reactions were immediate and identical: "Isn't it freezing cold there?"
https://www.instagram.com/p/BoewbhnH1Mj/?taken-by=travelrebel.be
Well, here's a fun fact: although it does drop to -40 °C in the winter, Siberia is not cold all the time. In fact, the summers are very hot, with temperatures soaring to 40 °C. Nevertheless, packing for a camping and rafting trip to Siberia towards the end of September can be rather challenging, which is why I did something that I haven't done for a while… I overpacked! If you're planning your very own Siberian adventure (which you definitely should), I hope this blog can help you avoid some of the stress I invariably dealt with.
https://www.instagram.com/p/Bn_joMlnMiG/?taken-by=travelrebel.be
Do keep in mind that we explored the Altai Region in southern Siberia, close to the borders of Mongolia, Kazakhstan, and China. So, really, practically in the middle of nowhere. Now let's get down to the packing!
Documents and technical stuff
Your passport and Russian visa (this is literally the most important thing you need)

Details of your travel insurance (you need proof of this when applying for a Russian visa)

Some cash

–

don't forget to withdraw a bit when you arrive

An offline translating app

A power bank (luckily, Europeans don't need special electricity plugs)

Camera with extra batteries and perhaps even an extra memory card
TIP: Buy a SIM card at the airport and do mention that you will be travelling to the Altai Region
https://www.instagram.com/p/BoR26aLH6vq/?taken-by=travelrebel.be
Clothing and accessories
Hiking boots

–

duh, you are in Siberia to explore the remoteness and raw nature (TIP: don't buy brand new ones before your trip, because if you haven't walked enough miles in them, you may get blisters. I explored Iceland and Siberia with my LOWAs and took them to Kenya as well)
A lightweight down jacket (like the Ayacucho one, for example. It will definitely keep you warm during the cold evenings by the bonfire or early the mornings in the woods)

Definitely a scarf, headband and beanie. Mine are

100% handmade

, 100% baby alpaca wool, 100% fair fashion and 100% sustainable (and super cute, too!)

A

wind and waterproof three-layer jacket

that can handle the unpredictable Siberian weather (my Fjallraven one is super lightweight and made from recycled polyester)

Lots and lots of warm socks

A swimsuit and a towel poncho for the typical Russian

banyas

(saunas)

Sturdy

trekking trousers

A few other lightweight adventure pants and t-shirts/tops

Fleece (oh, how I loved

my super soft and fluffy fleece

from Ayacucho!)

Thermals as a first layer (in Siberia, it's all about layering)

Gloves

Earplugs and an eye mask

A pair of leggings for the long bus rides or as an extra layer (mine are part of the

O'Neill initiative

, so they're made of recycled ocean plastic and hyperdry)

A wetsuit for rafting
Miscellaneous
A tick remover, as there are quite a few ticks in the Siberian woods (never ignore

your health while on the go

)

Sunscreen and aftersun, such as the Careplus travel set (during our stay, there was sunshine every single day)

Moisturizing cream

A good first aid kit and all prescription medications you need

A warm sleeping bag that is good up to

-10°C

A durable and water resistant day pack,

such as the one I have

, which is made from recycled polyester and organic cotton

An insulated drinking bottle. Even though you can drink straight from the river, I was rather happy with my bottle, especially since it was quite convenient for our Russian Kompot consumption (a warm fruit drink with lots of sugar that's perfect for intense hikes)

A headlamp, because every you will need it to find your way to the toilettes at night

Toilet paper and wet wipes (you'll thank me later!)

A spork (spoon fork)

Pocket knife

Rafting and camping gear

Lip balm, preferably higher than SPF 30

Snacks, because Russian food is, ummm, special. Best to stay prepared for those hunger pangs with yummy snacks of your own
Siberia is an absolutely wonderful destination for adventure seekers

–

make the most of it!
And that's about it! As a measure of goodwill, take some presents from your home country along – the Russians will love it. And last, but certainly not the least, don't leave that courage and sense of adventure at home! Siberia is an absolutely wonderful destination for adventure seekers – make the most of it!