A WONDERFUL WEEKEND OUT IN TERSCHELLING – THE NETHERLANDS
Reset and relax on this amazing island in the Wadden Sea
Terschelling is one of the five inhabited Wadden Islands in Friesland, a province located to the north in the Netherlands. It is so far removed from light pollution that it has received official recognition as one of the only two 'Dark Sky Parks' in the country.
Visiting this unique, stunning island is definitely an experience. Read on to know more about how you can make a fulfilling weekend out of it.
In 2019 we visited 3 islands of the Wadden Sea: Ameland, Vlieland and Terschelling.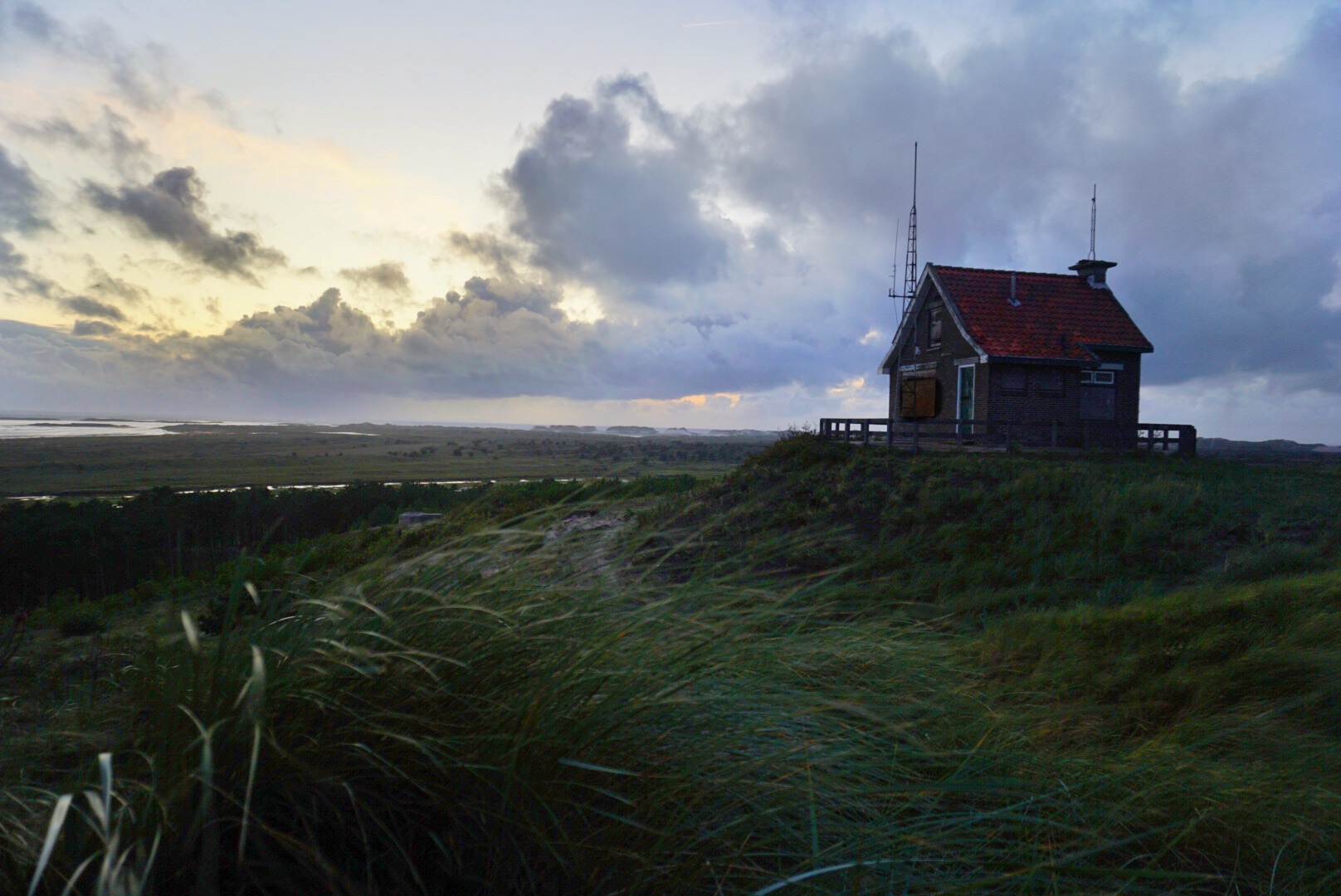 Why Terschelling?
In Terschelling, you have 20% more chance of sun than in the rest of the Netherlands or Belgium. You also have more chance of wind so you can surf and sail often. Here, you'll also find hundreds of kilometers of cycling and hiking trails and spot lots of beautiful birds and stars.
https://www.instagram.com/p/B2_bZAvoWOC/?utm_source=ig_embed
How do you get there?
From Belgium, you can easily get to Harlingen in less than four hours by train. From there, you take the 45-minute fast boat or the slow boat that takes an hour and 50 minutes to the island with Rederij Doeksen. (Worried about sustainability? Don't worry, you can compensate for the footprint of your transfer by paying a little extra.)
On the island itself everyone has an electric bicycle and that remains the best way to get around. Between May and November, you can also use Arriva's electric buses.
Nice stops along the way
If you take the train, it is definitely worth it to explore some of the mainland attractions in Friesland. Go out and about in Leeuwaarden and take a look at the Blokhuispoort, the love fountain, and the Oldehove.
Afterwards, get off at the next station in Franeker for a nice lunch at Hert fan Frjentsjer or a typical orange cake at Brasserie de Stadstuin. Once here, you'll also suddenly find yourself in the right place to visit the incredibly impressive Eise Eisinga Planetarium, an unmissable stop.
Other highlights in Franeker are the Oort Cloud fountain, the Korendragershuisje and the town hall.
Spending the night
There are various campsites, bed-and-breakfasts, and hotels in Terschelling. I slept in the charming holiday park Tjermelan. At this location, you are in the middle of the island, further away from the busier West-Terschelling and within walking and cycling distance of most untouched pieces of land.
Discover the dark
In Belgium, we can only dream of walking outside and seeing the Milky Way. On this island, you don't have to dream any longer. Simply take the bike to the Beach Pavilion Heartbreak Hotel and from there you can easily go on foot, with or without a guide, to the dunes or across the beach. Do note that if it's a full moon (or an almost full moon), you'll be able to see the stars with more clarity.
Want to discover the dark in different ways? Find the 'Discover the Dark' program here.
Other activities
Whether you want activity or relaxation, Terschelling is the perfect place to get a breath of fresh air. Go hiking and cycling or simply chill out by the beach. You can even gallop with the horses right next to the waves throughout the year. Want to feel as free as can be? Ride along the beach on a fat bike.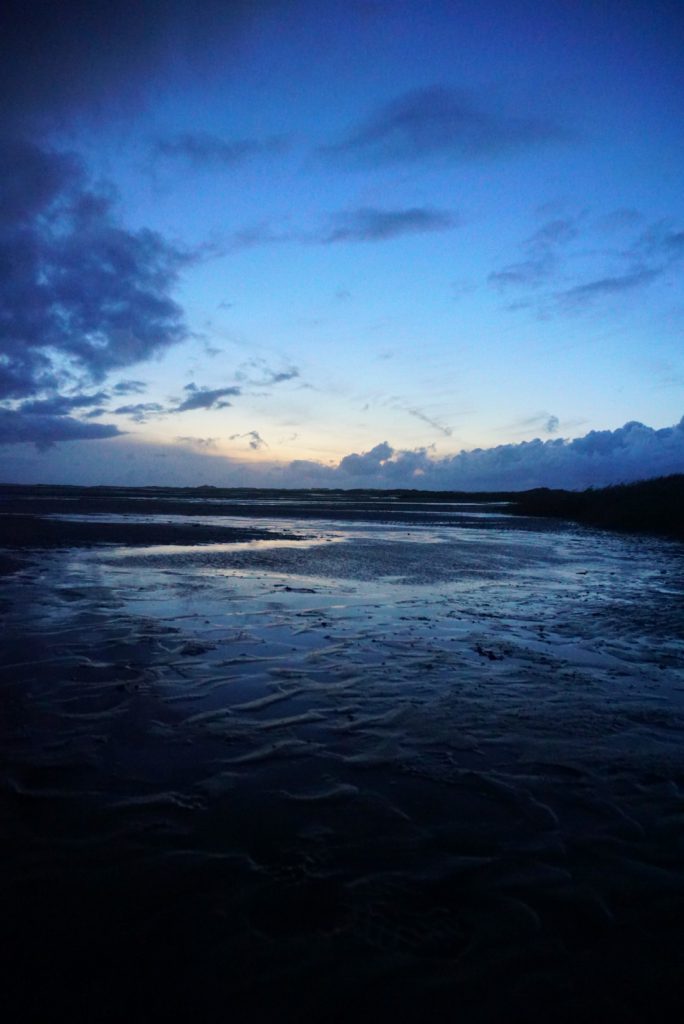 Gastronomic delights
Centuries ago, the residents of Terschelling learned to be self-sufficient. They did this by collecting all the goods that stranded/washed ashore and processing these goods the construction of their houses.
But the islanders are also known for making local goodies. Restaurants have their own vegetable gardens or use the island's fish, meat, cheese and beer. In addition, a lot of wild herbs and cranberries grow here.
Want to experience what it feels like to put together your own island meal? Pick your own strawberries, berries and flowers at the Groenhof self-harvest garden. If you want a lazy day, you can also opt for deliciously prepared preserves and juices.
For awesome culinary experiences, I can absolutely recommend the lunch at Lokaal in West-Terschelling or the food at De Bras.
How can you make the difference with this trip?
If you look everything up using the Ecosia search engine instead of Google before and during the trip, you're already making a difference. Ecosia invests 80% of its turnover in planting trees. So research a lot of stuff in advance and don't feel bad when you click on the ads!
Furthermore, book your stay via this link and money will automatically be donated to Ondernemers Zonder Grenzen (or simply choose another charity of your choice on trooper.be).
And don't forget: it's totally okay to be tempted by all the goodies in Terschelling, such as the beer, cheese, and preserves (in fact, the more tempted you are, the better)! Avoid making purchases in the supermarket. On the island, you will still find real bakers, butchers, and farm shops. How lovely!
More information
Almost convinced but still need a little push? Then read the book My Particularly Peculiar Week with Tess. The film will be released soon. It is set in Terschelling and has already won several prizes.
For all your activities and extra information, check out the Terschelling Tourist Information office or wadtodo.nl.
And, as always, do let us know how your trip goes!
ABOUT TRAVEL REBEL SILKE
Silke wants to give the poorly appreciated term YOLO a better meaning. She always tries to set off on long journeys in the summer and winter and uses every extended weekend to plan a trip. Nature and walking feature in all those journeys. That probably has to do with her dog, Nacho, who she regularly takes with her on adventures. Her boyfriend Bart regularly accompanies her to capture the best images with the camera and drone.
https://www.instagram.com/p/B3DGqP9o5N2/