Are you planning to do 1 to 2 weeks roadtrip in Alentejo or do you want to cross the Algarve to the inner part of Portugal? Both are easily done. In this post you'll find a 4-day trip with the places you can't miss. Our starting point is Lisbon where you can get easily with TAP air. From here on you can rent a car for the next few days.
Do you want get some tips for flying more aware? Read our 5 tips to fly more aware and how to compensate flights.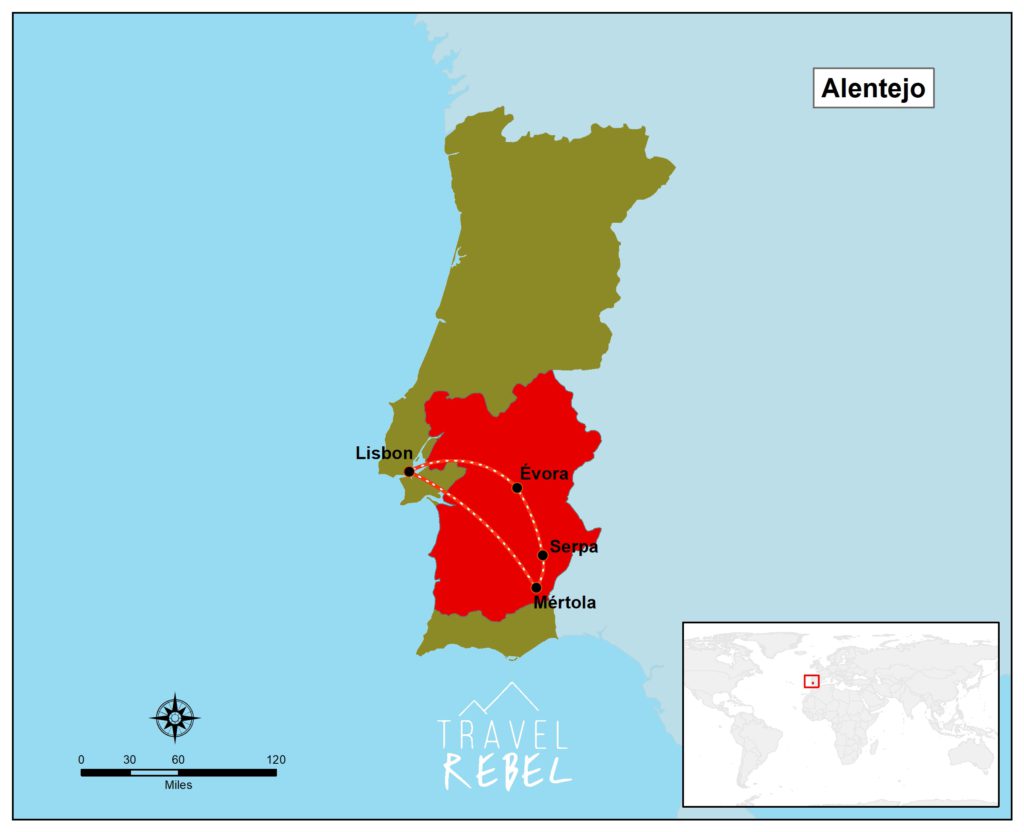 About Alentejo
Alentejo is located in the south of Portugal between Lisbon and the Algarve. The region is spread out from left to right between the Atlantic Ocean and Spain and has about the size of the Netherlands. You won't only find stretched out nature full of olive trees but the region is also known for it's great wines and delicious gastronomy. Here you can enjoy an authentic travel experience without getting bulldozed by tourists.

Day 1 of our roadtrip through Alentejo, Portugal
You won't experience the center of wine growing anywhere better than at Quinta do Quetzal. It's the perfect starting point to get the first impressions of the region. With stunning views over the rolling vines you'll enjoy some of the best Portuguese wines while having fantastic food. There's also a modern art exposition you can visit or you can book a few tours in the surroundings.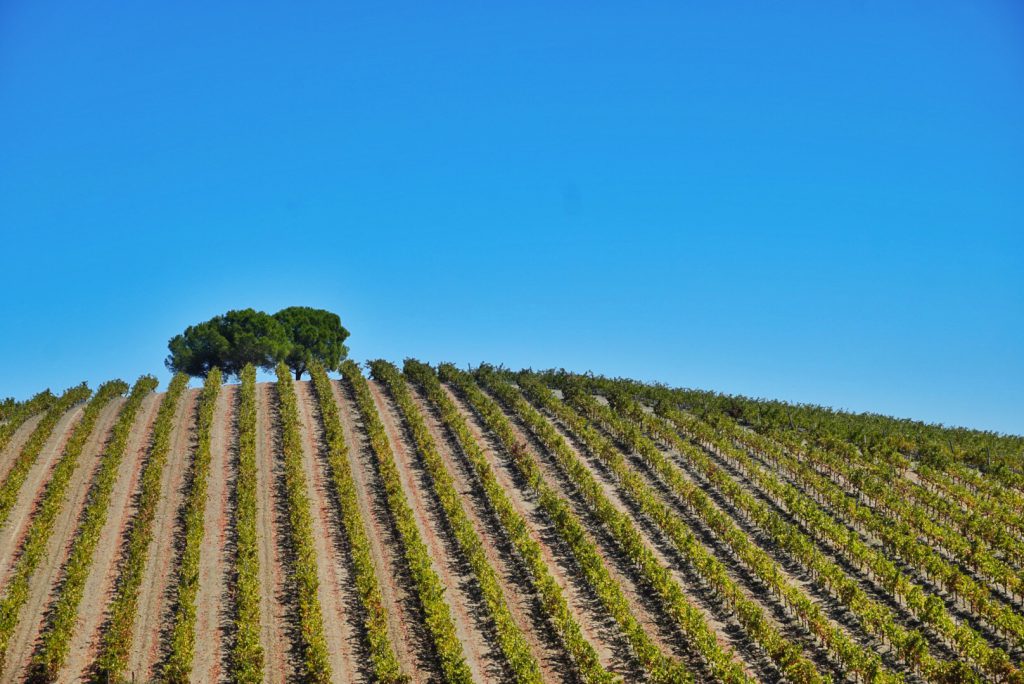 White little houses with red roofs and yellow accents are everywhere to be found in the area but nowhere as charmingly stacked side by side as in Mértola. The old center with several sights is pressed in between two rivers and has amazing views over the river Guadiana. You can also take a hike or hire a kayak here. Cross the river with a boat or via the bridge to make some extra beautiful pictures. Another beautiful viewpoint is the Cerrinho das Neves.

Sleeping close by Mértola, Portugal
You might think you are spending the night in Texas or South Africa when arriving at the domain of Xistos. They welcome you here in a unique environment where they work with a big heart for nature and animals. They didn't receive the Danish 'Green Key Sustainability Award' for nothing.

Day 2 of our roadtrip through Alentejo, Portugal
If you have the time, you must definitely also visit the town of Serpa. Here you'll get to know the 'cante alentejano', a traditional polyphonic singing that the local inhabitants learn from childhood. In the Caso do Cante you can look up where you can join to listen to a rehearsal. Furthermore, you'll find several museums, an aqueduct and a castle here. Serpa is also the best place to taste local sheep cheese with thistles at the Zé Bule cheese factory or to eat delicious traditional food at Molhó Bico. If you're lucky, some guests will spontaneously start singing.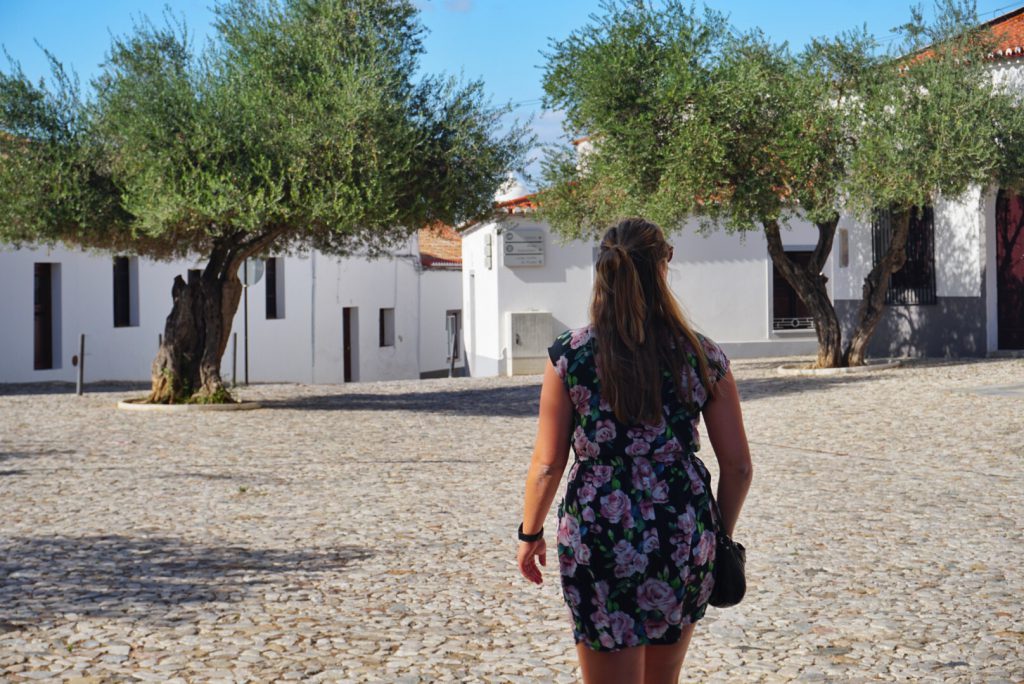 The hill that Monsaraz guards already greets you from a distance. This fortified town treats you with magnificent views over the fields at one side and the Spanish border at the other side. Monsaraz isn't big but take some time to sniff around in the shops and definitely go wine tasting at Ervideira. Their unique approach makes for spectacular wines with a story. On the rooftop terrace you'll enjoy your glass of wine even more.

Sleeping close by Monsaraz, Portugal
If you can't miss one place to sleep at in Alentejo than it's without a doubt Monte da Estrela. It feels like coming home when the family welcomes you on their domain. Elegantly decorated rooms accompany the comfortable living spaces. At night you can eat the homegrown delicacies in the living area of the country house before you stroll out for some stargazing. You'll probably never want to leave.

Another sustainable hotel to sleep in Monsaraz is Montimerso. You can wake up here with views over the Great Alqueva lake and the castle of Monsaraz.
Montimerso values the local communities, protects and enhance the cork oak system, optimises the use of rainwater,.. and so much more.
What stands out is there commitment to reduce light pollution as the hotel is actually located in the DarkSky®Alqueva reserve. DarkSky®Alqueva is the very first "starlight tourism destination in the world", awarded by UNESCO.
Why we love Montimerso? Next to their commitment to sustainability, they are also a pet-friendly hotel!
Day 3 of our roadtrip through Alentejo, Portugal
Swarms of swallows welcome you at the marble city of Estremoz. Definitely ask the reception of the Pousada Rainha Santa Isabel if you can climb the tower to enjoy the view. There is also a farmer's market at the town's square on Saturdays for local products and second hand trinkets. If you get hungry you better try Alecrim where they spoil you with beef that melts in your mouth. Are you still looking for a unique souvenir to take home? Than you can visit the sisters Flores (Irmãs Flores) for little hand painted clay dolls.

Elvas is pressed against the Spanish border with it's historically strategic position. A huge aqueduct guides you upwards to a cozy town center with UNESCO world heritage value. Narrow alleys filled with plants, fantastic views, a fun shopping street or a laid back chat on the town's square, Elvas has it all.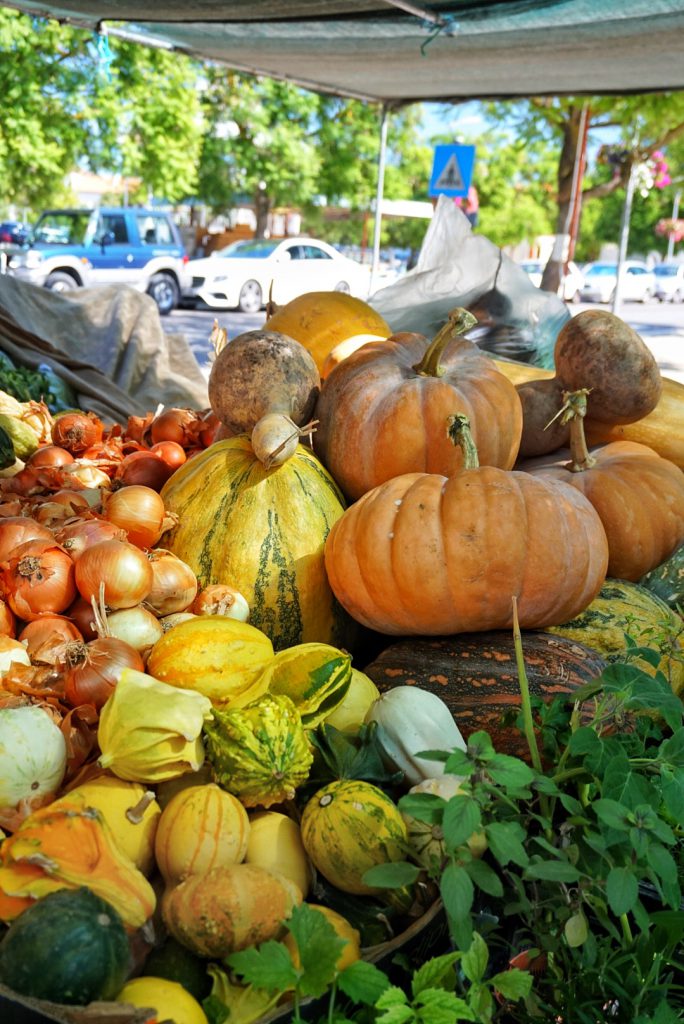 Sleeping close by Elvas, Portugal
Several historical buildings in Portugal have been transformed in the course of time to fantastic hotels. Hotel Santa Luzia de Elvas was the first of it's kind and now welcomes you with authentic rooms in theme colors. Are you going to pick blue, green or pink?

Day 4 of our roadtrip through Alentejo, Portugal
You can't leave Alentejo without visiting Évora. The city is world heritage with a good reason. Roman, Moorish and Christian architecture melt together in a wonderful spectacle of shapes and colors. Wander around the yellow tinted streets and have fun eating out and shopping. You should definitely visit the aqueduct at the Rua do Cano and Diana's temple.
1 hour away from your return to Lisbon you can catch a breath at Arraiolos. An exceptional wall painting winks at the history of this place. This is where they have been weaving woolen carpets for centuries. Bring your own pattern to the 'Fabrica de Tapetes' of Hortense for a unique piece or make some time for one of her workshops.
Read here how to make your roadtrip more sustainable
Things to do in Alentejo, Portugal
Expand these 4 days, if you can, with some extra activities to make your stay unforgettable. Windpassenger organizes fantastic balloon flights all over Portugal. But when you fly over Lake Alqueva in Alentejo, you get incredible views over all the meanders of the artificial lake that separates Portugal from Spain. You can take off upward of 89 euros per person.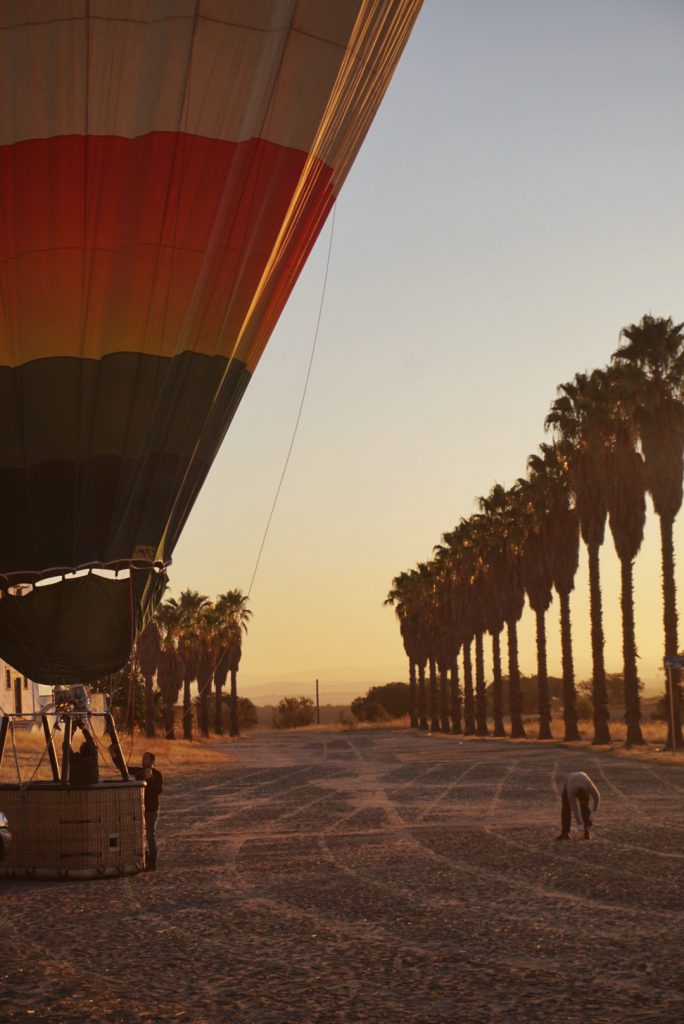 On that same lake you can go wakeboarding, supping or kayaking with Alentejobreak. Do you like stargazing and you're not scared in the dark? Then you should try their night kayaking tour. There are actually plenty more places in Alentejo where the light pollution is so low that you can admire the Milky way in all it's glory.

Throughout the region are kilometers of walking and biking trails that you can keep all to yourself. In the mean time several long distance trails are being launched under the name 'Transalentejo'. You'll find everything you need on the website of Portuguese Trails.

If you care less about an active vacation or if you just like having a glass of wine, you're also in for a treat. There are 66 vineyards spread out through the region that you can visit. If you start in Évora, you'll pass for example Borba, Redondo and Reguengos for beautiful views and good wines. Just remember to give the vineyard a ring in advance so you can be sure someone is going to be there.

You don't want to forget packing these things on your roadtrip through Portugal
Some sunscreen since you're going to get loads of sun here. Are you already using an ecological sunscreen that doesn't harm the ocean? Check the packaging if it's odorless, biodegradable and free from chemical components among other things.
Cardboard tubes to safely store bottles of wine to take home. That way, you're certain all that good wine won't be flooding out of your suitcase by the time you arrive.
A good backpack to carry all your souvenirs (without bags) while you wander through the little towns. You'll find a heap of artisan shops here with irresistible pottery and woven blankets. I filled my new Osprey to the brim. Osprey contributes to our beautiful planet by making all backpacks and suitcases with sustainable and environmentally friendly materials, yay!
A good camera with telephoto lens. My 800 pictures after 4 days were the living proof, everything looks good here! But also pack that telephoto lens for capturing the stars at night, lighting up behind the olive trees.