Val Di Fassa lies in the middle of the Dolomites in Italy. The Dolomites are known on their own for amazing views and rank on the list of UNESCO world heritage. You can find 115 kilometer of slopes here and over 50 lifts. You can also cross to the Sellaronda from this ski area but it's worth it to avoid that popular ski route and explore the lesser known ski slopes closer by.

Panorama ski tour in Val Di Fassa
If you like impressive 360 degrees views and charming barns, the whole ski area is worth it to explore. But you can combine all beautiful views in over 70 kilometers of slopes and almost 40 lifts that connect 3 ski areas in the valley. You can do the panorama tour in 2 directions according to your plans.

The snow machines here frequently blow new snow on the slopes even if there is plenty of fresh snow already. This is to guarantee enough snow for spring time. They pump up the water from their own water reservoirs and a part of the snow machines already gets green energy from hydropower. A lot of hotels and restaurants also invested in solar panels the last couple of years. Let's hope these initiatives spread out even further in the future.

Fantastic views
Do you prefer to go hunting for the best pictures? Than you can't miss a couple of spots. At the top of the Lezuo lift you get a view of the gigantic Passo Pordoi. For a great sunset, take your last slope in Vigo di Fassa and wait at the Ciampedie gondola for a pink spectacle. Or you can enjoy one of the most beautiful slopes here on the blue Pra Martin with gorgeous views on the Catinaccio (Rosengarten). In Passo San Pellegrino it's best to cross all the way to the end of the Cima Uomo in the morning to start your day with breathtaking views over the mountain range with the same name.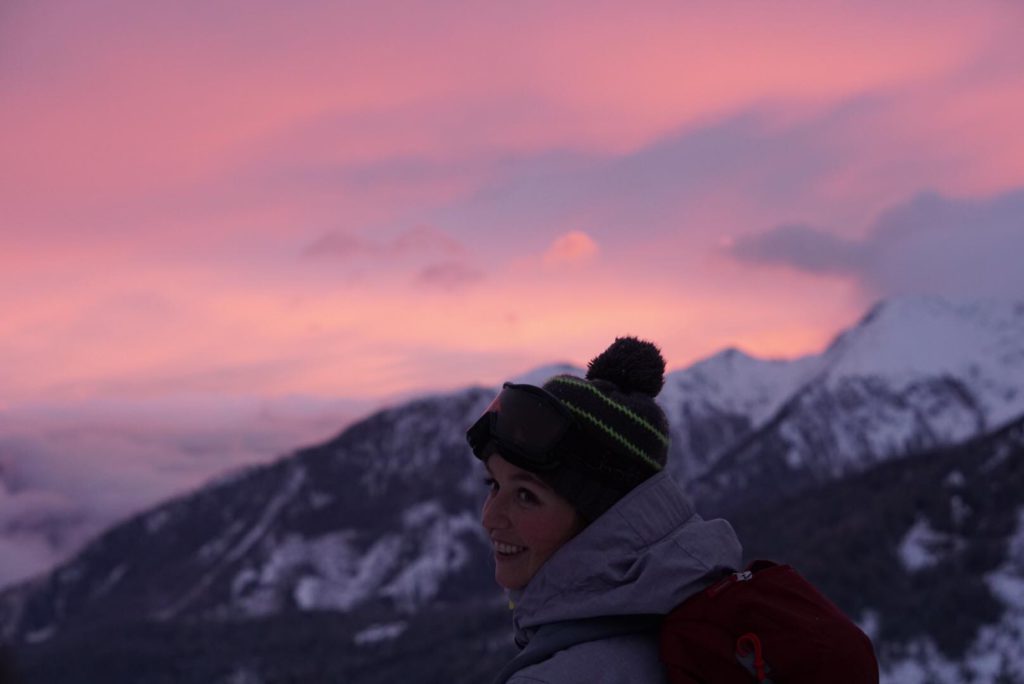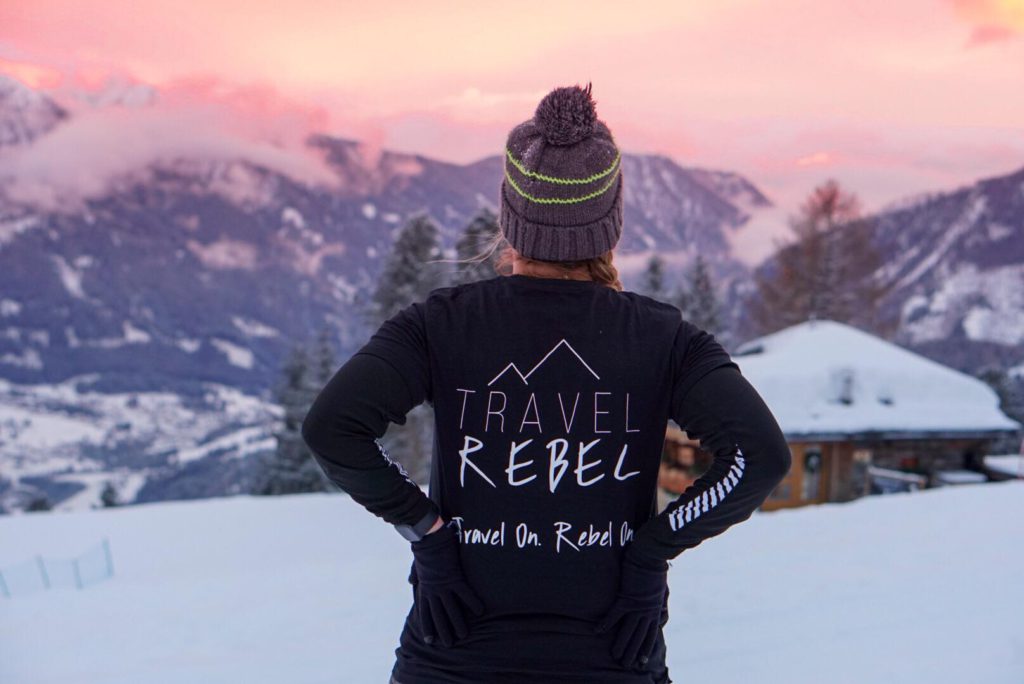 Delicious local food in Val Di Fassa
A great initiative with local fresh food is the farm Agritur Weiss. If you have time to go out for dinner one night you have to come here without a doubt. They serve freshly made dishes with their own milk, eggs, herbs and vegetables. The meat is self-cultivated or locally sourced. They also have their own herb garden and homemade products like mint shampooing. An absolute must for an unforgettable evening!
Of course you can also eat pizza and pasta on the Italian slopes but this is the place to treat yourself with some extras. Try the typical dumplings, polenta or ciajoncie (ravioli filled with pears or figs). Or kick off your meal with some bubbling Trentedoc, an Italian sparkling wine in champagne style. In Moena you'll eat the tasty local Puzzone cheese. Take some cheese, ham or sausage home as a souvenir and support the local traders and farmers.
Clean slopes in Val Di Fassa
You'll notice in the Val Di Fassa ski area that everything is very clean. The ski lift operators and snow groomers spend their entire summer and winter season with cleaning the little garbage that still gets left behind. In 2018 they even highlighted the issue of cigarette butts on the ski slopes. If you didn't know yet, they can take up to 10 years to decompose. So if you smoke on the slopes sometimes, take a little portable ashtray next time. It doesn't take up that much extra space and you won't leave your smoldering cigarette butts in the snow.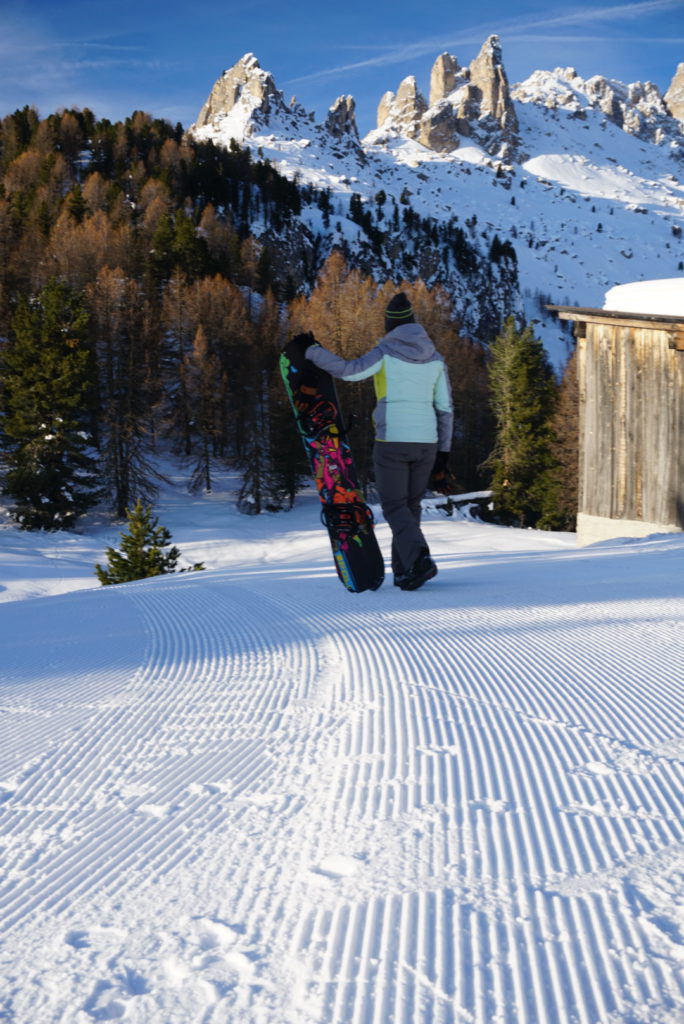 Alternative snow activities

During winter season in Val Di Fassa there is plenty more to do besides skiing. You can go on a snow hike or snowshoe excursion, horse riding in the snow, paragliding, skating and cross-country skiing. Do you like slow traveling? Than this could be a fun alternative to the more rushed ski slope atmosphere.
Healing thermal waters
Are you done skiing for the day or do you have some bad weather flying over? Discover a 3 stories paradise of healing baths, bio saunas, steam baths and relaxation rooms in the QC Terme Dolomiti. You can relax outside in the steaming waters of the healing Alloch source with great views over the valley. Even the outdoor saunas have glass sides to enjoy the vista at its best. Your calves will thank you for it.
How to get there

From Belgium it's best to take the train to Val Di Fassa and get off at the station of Bolzano or Trento from where you can take a bus into the valley. You can book a trip back and forth starting from around 200 euros. It will take you around 12 hours. Book your train tickets of Italiarail or Trainline here.
If you prefer to go by car, there are plenty of CNG or electrical charging stations along the road. Or you can carpool with other travelers through BlaBlaCar.If you want to get there faster and prefer Home page textlink NL-BE" target="_blank" rel="noreferrer noopener">Bolzano, Venice or Innsbruck. Do you want get some tips for flying more aware? Read our 5 tips to fly more aware and how to compensate flights.

Where to eat and sleep
Vigo Di Fassa is a good base to spend the night, but that is also possible in Canazei, Campitello or Pozza Di Fassa. I slept at the Hotel Andes in Vigo di Fassa.
I can recommend 2 spots on the slopes for lunch: the Baita Checco with delicious mountain dishes in combination with a fantastic view from the veranda or Stube Anna in Passo San Pellegrino with a wonderful sun terrace and homemade pasta.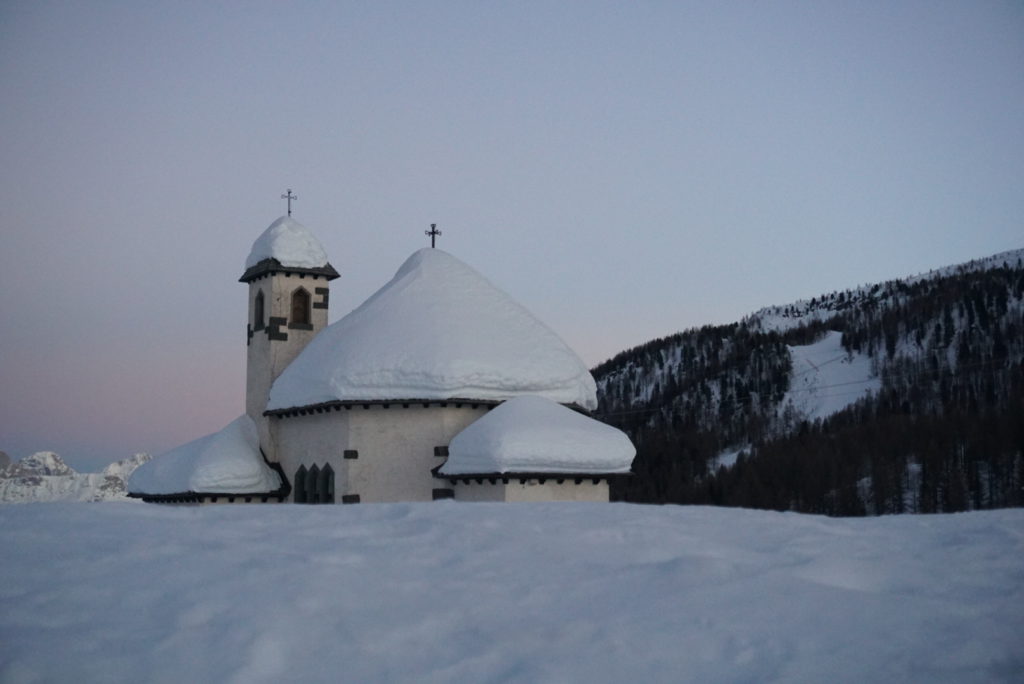 More inspiration

On the website of Val Di Fassa you'll find all information on the ski slopes, lifts, activities and some sleeping and eating tips. Are you feeling the ski vibes already but you're not sure yet where to go? You can read more about our experiences in Hochkönig, Les Arcs and Kitzbühel.
About TravelRebel guestblogger Silke
Silke wants to give the poorly appreciated term YOLO a better meaning. She always tries to set off on long journeys in the summer and winter and uses every extended weekend to plan a trip. Nature and walking feature in all those journeys. That probably has to do with her dog, Nacho, who she regularly takes with her on adventures. Her boyfriend Bart regularly accompanies her to capture the best images with the camera and drone.