We all know how a song can immediately take you back to a specific moment, place or person. Here are some tracks that I can always turn to when I want to relive some of my adventures.
Hotel California instantly takes me back to that moment we got stuck on a small mountain road in Guatemala because all the freight fell off the truck right in front of us. Melons, melons everywhere… just imagine!
On Top of the World by Imagine Dragons reminds me of a camping road trip through Portugal with my best friends (so does Mambo No. 5, for that matter). Fun times, indeed.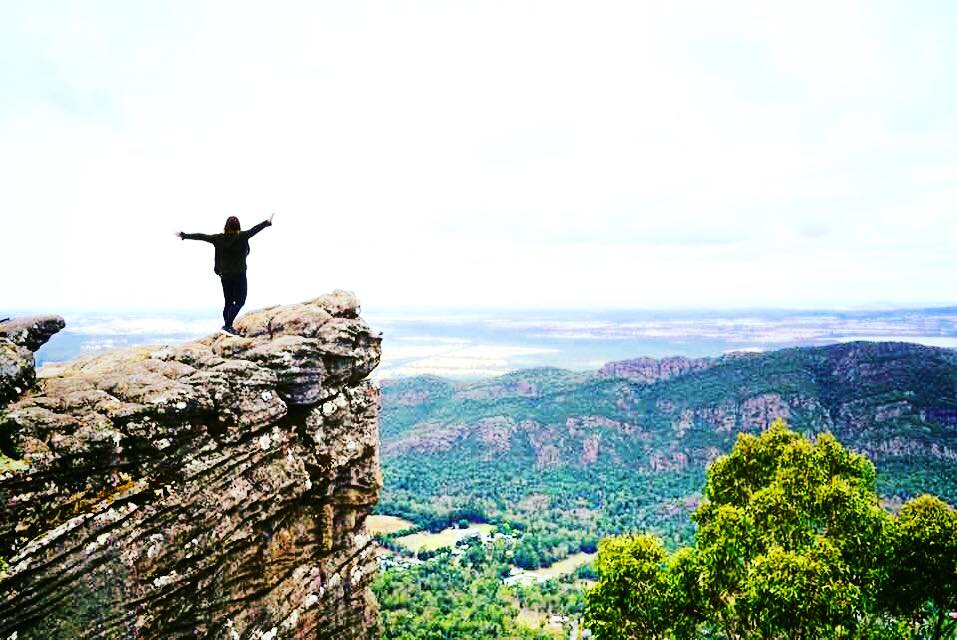 Whenever I hear California Girls by NoMbe vs. Sonny Alven, I close my eyes and can immediately feel the wind in my hair and the salt water on my skin. I can even smell the ocean. The first time I heard this song was on the British Defender sailboat in the Whitsundays. That beautiful feeling of happiness, excitement and contentment is one I'll never forget.
https://www.instagram.com/p/BUB-3Cfha4T/?taken-by=travelrebel.be
Havana by Camila Cabello transports me to the moment when Peter, an ex boyfriend, started mumbling Havana-na-na-nah in the middle of a night shop in Seminyak, Bali, accompanied by some intense dance moves. Needless to say, the entire store was soon singing along!
https://www.instagram.com/p/BdwwCNohZ8N/?taken-by=travelrebel.be
(Sittin' on) the Dock of the Bay brings back thoughts about my favorite pizza spot in Zeebrugge, right by the marina. Beautiful ambience, delicious food… what a fantastic combo!
https://www.instagram.com/p/BLWnxF1hBJc/?taken-by=travelrebel.be
Pitbull's International Love and Timber were very popular when I was on Erasmus in Toulouse. Although this wasn't (and still isn't!) my type of music, as soon as I listen to these tracks, memories of all those nights dancing with fish bowls full of alcohol (I kid you not – fish bowls are buckets of Southeast Asia, but even larger! ) with my little dysfunctional family in Toulouse come rushing back.
Titanium by David Guetta might be too pop-y for me, but oh, what fun times it brings back! Four girls in Rome. We partied for free and I still have no clue how we got home.
Play something like Internet Friends by Knife Party and I will easily switch to party mode. This kind of music, fueled with some beer or rum, is my favorite genre when it comes to having a good times. Lots and lots of memories!
End Credits by Chase & Status – well, of course there's a story here, too. Burning up with 39 degree fever and yet I danced to this song at I Love Techo in Gent. No way was I staying home from an awesome party because of  a silly little fever.  
Ain't No Sunshine is the background music to my my favorite ouuuh moment. When I had to leave Barcelona to move to Berlin, one of my very best friends played this song for me on his guitar in a hilarious and heart warming manner. Oh, the feels. Let me tell you, he is quite an entertainer, especially with his guitar… well, actually, he's pretty much like that 24/7. Isn't it awesome how music can preserve memories of all the cool people in your life?
Oh, and speaking of cool people, everyone has that one special song with their best friend, right? Well, ours is Blood Sugar by Pendulum. I was kind of obsessed with this kind of music back in the day… I even had my very own DJ gear! When we want to reminisce, we play this track.
Everyone close to me knows about the soft spot I have for the film Into the Wild ( in fact, I even wrote an essay for school about the book/movie when I was just 16 years old). On a surfing road trip from Belgium to Portugal, my boyfriend at that time bought me the Eddie Verder's Into the Wild CD (on the condition that I'd let him get a special edition Michael Jackson CD and one of Johnny Cash). That's a whole lot of kilometres with Michael, Johnny and Eddie! So whenever I think about that trip, I turn back to Eddie.
7 seconds by Youssou N'Dour… oh, all those discussions in the car about the upcoming lyrics.
Chan Chan may be cliché but it's truly is the best way to describe the unbelievable vibe of nights in Cuba. The sultry evenings, slow and  fast at the same time.
https://www.instagram.com/p/BNZ2jnMhKB3/?taken-by=travelrebel.be
Sunrise by Norah Jones is all about that early morning drive to Ayers Rock, Australia. The red glow of the morning and this song… travel perfection.
On the Road by Sunset Sons is all about my first night in Berlin. I was a fan of this unknown British-Australian indie band for years but had never seen them live… until that night.
Follow the Sun by Xavier Rudd speaks to me about those great weeks snowboarding up in the mountains in Tignes, France. Friends introduced me to this song over a croque monsieur during a cozy night in their tiny apartment.
Lord of the Boards by Guano Apes – can their be a better soundtrack to riding that perfect line on an early morning with fresh powder snow?

And there's that full Shakira album, Grandes Exitos. I can hear you think "Shakira? Really, Charlotte?". Well, my mom discovered her via MTV unplugged (yup, appreciating a wide range of genres is something I get from my mom) before she became really famous. This album was the soundtrack of some memorable trips to the South of France and the Alps when I was about 10 years old. Listen to Estoy Aqui –isn't it crazy what she can do with her voice?
Champagne Supernova by Oasis reminds me of a typical karaoke night in Vietnam. This is one experience you should definitely have while travelling through Vietnam.
Only by Ry X is, for me, all about the bonfire on the beach in Vieux-Boucau just a couple of weeks ago. As is I'm on Fire by Bruce Springsteen.
You'll Be in My Heart and On My Way by Phil Collins prove that I am a Disney generation kid and I am not ashamed to show it. My favorite Disney movie: The Lion King, of course. Not into the princesses, even as a small girl… except Pocahontas, she rocks! In Barcelona, I lived with even crazier Disney freaks — can you imagine all the swirling and dancing that went on in that apartment?
As the Bottle Runs Dry  by The Wolf Banes takes me back to the long bus rides in Cuba. Listening to this song with my travel partner is something I can't forget.
https://www.instagram.com/p/BZvCCsUhnyn/?taken-by=travelrebel.be
And last, but certainly not the least, is the Pure Music Vol. 4 CD by a local radio station in Belgium. This album can't even be found on Spotify – it's only available on an old-school CD in a second-hand webshop (trust me, I just checked). As soon as I think about it, I'm overcome by the memories of sleeping in the back of the car as a young kid while we were enroute to our holiday destinations. I always, always  fell asleep at the same song. According to my parents, I was an easy child, always happy and content. When they would start up the engine for an eight-hour drive, I would ask "Is it still far away?". Then, I'd nestle comfortably in the back with my blankets and pillows (and teddy!) and sleep until we arrived at our destination. How jealous I am of young Charlotte now, as I don't sleep so easily anymore. It's always nice to revisit those times with this CD which contains songs such as Passion by Gipsy Kings and La Vita è Bella by Nicola Piovani. It always calms me down, it always makes me want to travel. (La Vita è Bella holds a lot of personal meaning for me but that's a story for another night… perhaps over a glass of wine).
Phew… let's wrap up this long post! But that's what happens when talk about music and travel, two of my favourite things! What tracks hold the most travel-related memories for you?