When planning a trip to Cuba, don't forget to add Trinidad to your list. For us, this charming town – dotted with horse-drawn carriages trotting through cobblestoned streets – was one of the highlights of our adventurous trip through the country.
Once in Cuba, we travelled around without a plan, armed with just our backpacks, slept at casa particulares with locals and shared taxis with other travellers.
https://www.instagram.com/p/BHwZwX0hPkk/?taken-by=travelrebel.be
Transport
To get from Cienfuegos to Trinidad, we tried the bus instead of shared taxis for the first time during our trip. This is because the bus can more comfortable than sharing a taxi with six other backpackers. However, while transport in Cuba is slow,travelling with the Viazal bus is a real test for your patience level!

https://www.instagram.com/p/BNZ2jnMhKB3/?taken-by=travelrebel.be
Within Trinidad, everything is within walking distance. When you decide to travel outside the town (for instance to Playa Ancon), you can arrange a taxi on the street. Don't forget that it's cheaper to share cabs with other travellers. Oh, and always decide on a price before you step into the car. Feel free to haggle away!
https://www.instagram.com/p/BP1uPbdl4Wj/?taken-by=travelrebel.be
Where to stay
Upon arrival in Trinidad via the Viazul bus (note: there are more tourists than locals on these buses), what greeted us was pure madness. Dozens of locals started waving their cards under our nose,
 chanting "we have the best casa" or "the cheapest casa" and so on. We squirmed away from the busy crowd and came across a young backpacking couple who were kind enough to guide us to their casa particular.
We stayed at Casa Luis XVIII and were there for 30CUC/night (a bit over EUR25) for the two of us. It was the perfect location with a very welcoming family and breakfast was served on their rooftop terrace.
Food
There are many nice restaurants in Trinidad and in these places you'll easily bump into other travellers to share your exploration stories with.
Giroud
One of my favorite restaurants in Cuba is Giroud. It's very Pinterest-worthy (well, in Cuban terms at least) and super cosy. It's a small place, so be prepared to queue. Definitely try the pumpkin tapas!
Cubita
If you want large portions and a good vibe, you're at the right address once inside Cubita. If you like a decent piece of meat, try the Sword of David. They have excellent daiquiris and  it's a good place to try the lobster (yup, lobster isn't that expensive in Cuba).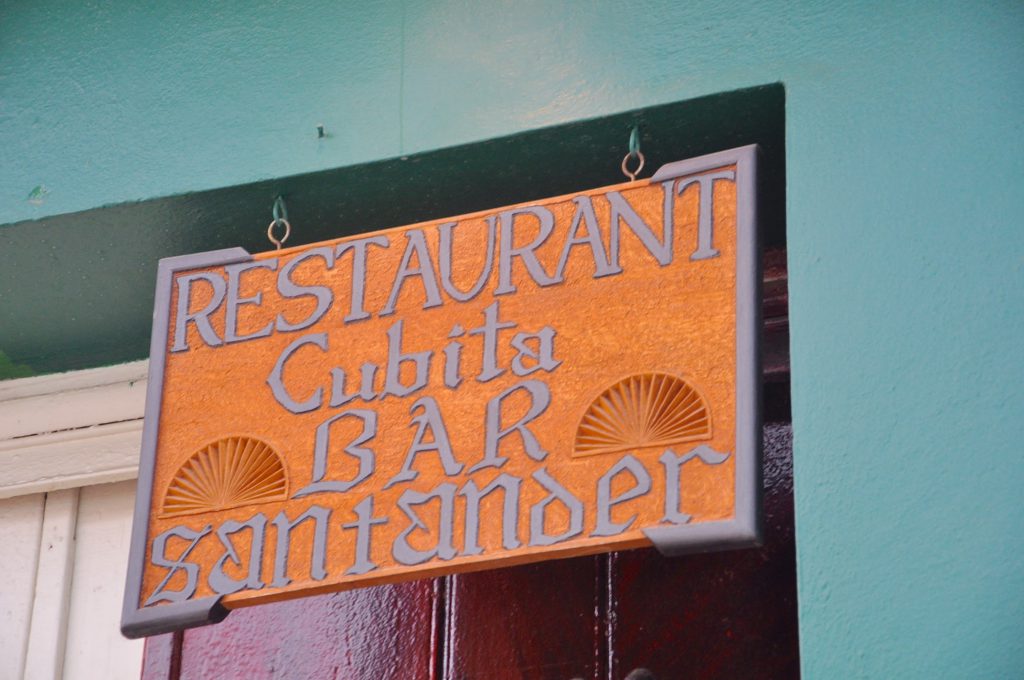 Los Conspiradores
We enjoyed some refreshing milkshakes and shrimp cocktails at Los Conspiradores. You really can't miss this place as it's right at Plaza Mayor.
Casa de la Musica
This is the place to be to hang out in the evening or at night with locals and travellers while sipping some cheap rum cocktails.
Taberna La Canchanchara
Ever tried a real canchanchara? You must! It's the traditional drink of Trinidad, made of rum, lime, honey and soda water.  In this bar, you won't be able to make your way out without trying some canchancharas and dancing with some fun locals.
Three must-do things
Enjoy Trinidad
Definitely stay in Trinidad for a few days. It is a unique place where you can quietly get a real sniff of authentic Cuba (in fact, it was recognized as a UNESCO World Heritage Site in 1988). Lose yourself in the Cuban rhythm (literally and figuratively, because you can and should dance there all night)!
https://www.instagram.com/p/BIWiK-rBFBs/?taken-by=travelrebel.be

Relax in Playa Ancon
Playa Ancon is also a must if you want to enjoy a day of clear blue water and white-sand beaches. A taxi ride to Playa Ancon costs about 8CUC. You can easily get beach chairs and umbrellas and then enjoy some refreshing drinks.
https://www.instagram.com/p/BHfLhVvhcuL/?taken-by=travelrebel.be
Sail to an deserted island
Here's a unique tip: search for this small 'tourist office' and ask for a sailing trip to an uninhabited island. I think it was about EUR50 for an entire day, which is quite expensive for Cuba. But it is still my favorite memory of Cuba. In the morning, you will be picked up by a taxi that will take you to the marina. Here, you will hop aboard a beautiful catamaran with about six to eight other people. After a few hours of sailing, you can put on some snorkeling gear and discover the stunning underwater world.
Oh, don't forget to put on some sunblock of at least SPF 50 and keep your t-shirt on. I have been to a lot of warm places, but have never experienced a scorching sun more powerful than that one!
https://www.instagram.com/p/BJzRMpshbRB/?taken-by=travelrebel.be
The only inhabitants of this uninhabited island are the Cuban stone iguanas, some very bizarre (and fast) crabs, octopuses, and the likes. However, the crew provides a nice lunch in the shade. It was 45 degrees Celcius (or more!) when we were there, so we couldn't even walk for more than 15 minutes in the bright sun.
To this day, we have no idea what the island is actually called. But you can ask for this sailing trip at that small desk.
And there you have it. So, keeping all this in mind, plan your vacation to Cuba, the perfect internet detox destination, soon! Enjoy the peace and serenity, away from the rest of the world. So what if there's almost no internet, and a lot of the travel guides are incorrect? Just go. Go with the Cuban flow.
https://www.instagram.com/p/BLQBUFOB4Iv/?taken-by=travelrebel.be