When you think of Central America, Belize is probably not what immediately comes to mind. After all, it isn't as popular as, say, Mexico and Costa Rica. Well, I, for one, am glad it isn't!
On the map, Belize doesn't look too impressive, but looks have never been more deceiving –  enveloping rainforests teeming with all manner of wildlife and  jungle vegetation, charming colonial villages, ancient Mayan ruins, and mile upon glorious mile of white-sand beaches await travellers curious enough to come looking for them. And, as much fun as they are to explore by day, this country truly comes alive at night – often to the beat of salsa, calypso or reggae. Beautiful Belize may be unfamiliar, but now is the best time to get introduced!
A couple of years ago, I took off on my first real adventure. Destination: CENTRAL AMERICA!! Armed with only a backpack full of courage, the 20-year-old version of myself wanted to get out of her comfort zone and this was the perfect first big trip I could have wished for.
Belize is not like the rest of Central America. It's democratic, English-speaking and peaceful. And above all, it boasts the most friendly and easy-going people I have ever met.
Here's some more information about my two exciting, yet very different, stops  in Belize.
Caye Caulker
Entering Belize from the border of Mexico isn't a big deal. I started my trip in Cancun and going through customs was easy as Belize is an English-speaking nation. You can find relatively cheap flights from Europe to Cancun. I had a stopover in Montreal, Canada on the way to Mexico and booked my flights with Air Canada, which offered a good deal at that time.
I didn't stay in Belize City for long and immediately took a chicken bus. Whenever you travel through Central America, make sure you try this mode of transport at least once. It is not only thrilling but also  gives you a glimpse into the local way of living.
After five  hours on the chicken bus and one  hour on a boat, we arrived at Caye Caulker, a tiny island in the Caribbean Sea. When you set foot on this little paradise, the first thing you'll see is the only traffic sign considered on this island: one that  instructs golf carts and bicycles to 'go slow', a directive that is taken very seriously.
With hammocks swaying on white-sand beaches, stunning orange sunsets, and slowly moving turquoise waters, Caye Caulker is the perfect setting for a television commercial.
We stayed at one of the only hotels on the island, the Ocean Pearl Royale Hotel. It's a clean and cheap place for a couple of nights. Although it isn't too luxurious, they do have hammocks and air conditioning.
On our first night, we went for a BBQ with some locals and partied the night away at I&I Reggae Bar, a small club. As their are only a few official streets on the island, you'll easily find all the described places.
The funniest things happen on this small island on the other side of the world. During my short time there, I bumped into some people from my hometown and others who had participated in a Belgian hitchhike competition (Route Du Soleil). I received several marriage proposals in only a couple of days and had one of the drunkest nights of my entire life. We even went on a Rum Sunset Sail Cruise and ended up drunkenly skinny dipping in the middle of the night. But… what happens in Caye Caulker, stays in Caye Caulker, right?
Oh, and that's not all. My friends and I also went snorkeling and I strongly recommend you explore the breathtaking underwater world whenever you are in Belize. We saw sharks, sea cucumbers, sea turtles, and more. Lunch was on board and of course there was unlimited rum. What would you expect 😉
So enjoy the Belizean way of life by sipping some coconut water, taking refreshing dips into the Caribbean Sea, and drinking lots of rum!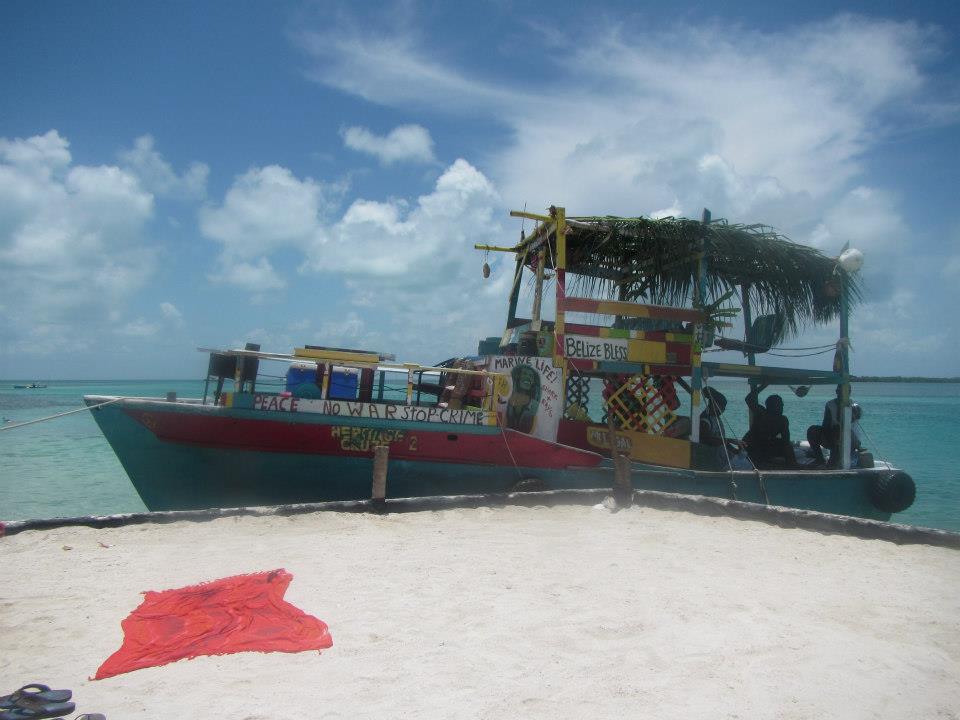 San Ignacio
Then, it was time to bid goodbye to paradise and say hello to the jungle! Tip: go prepared for the tarantulas and poisonous snakes, and don't forget to take your malaria pills with you.
Our very first night at an ecolodge was one of the most interesting experiences I've ever had. Here, it was all about going back to the basics. Almost no electricity, no flushing toilets (yes, you'll wipe your ass with bits of  bark), and spiders on the watch as you find your peace in a 'luxurious' place of rest with no mattress.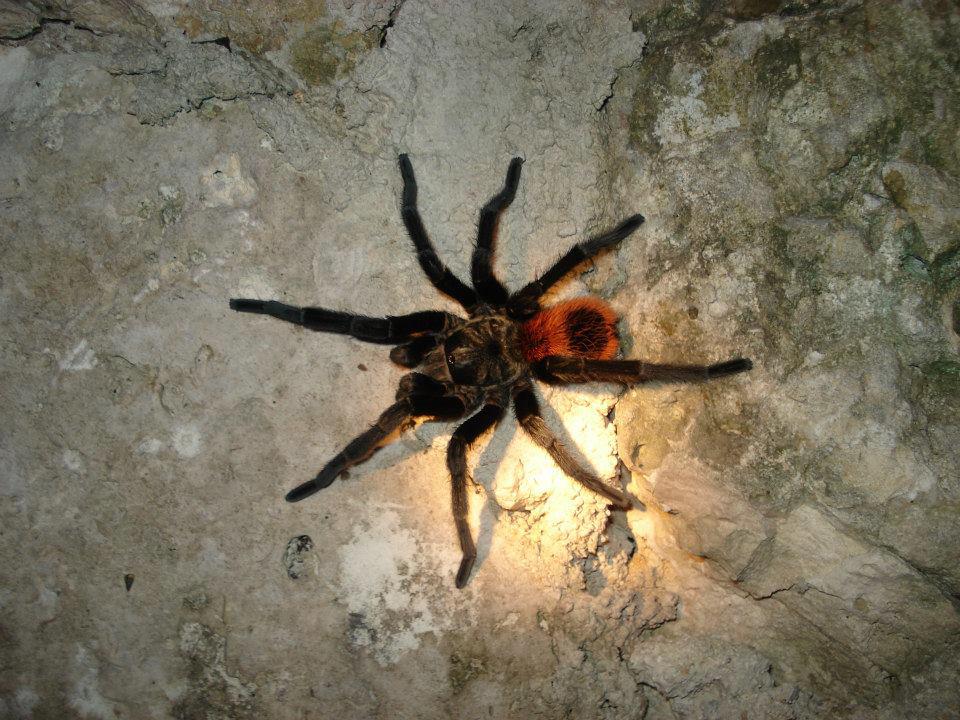 From the ecolodge, we arranged a trip to the Blue Hole National Park to explore the Crystal Cave. We hiked through a lush rainforest, descended steep and slippery slopes (nope, converse shoes aren't the best option for this trip!), then slinked down ropes to begin this extraordinary experience.
Our guides showed us how to survive in the jungle eating termites and armed with machetes. Crab walking and crawling, we made our way through the cave and headed to the Mayan Xibalba (the underworld). As we slid down mud ramps along rock faces, we were awed by the stalactites and stalagmites, wall carvings, pottery, ancient fire pits and haunting skeletal remains of humans sacrificed by the Mayans to appease their gods.
To end this exhausting yet amazing trip, we drove to the Blue Hole River to wash off the mud and relax in the cool water.