We all know how important trips with our girlfriends are, for sanity's sake. In this crazy, fast-paced life, they guarantee lots of much-needed amusement, deep conversations and wonderful memories. And there is nothing quite like discovering a new city with your best friends!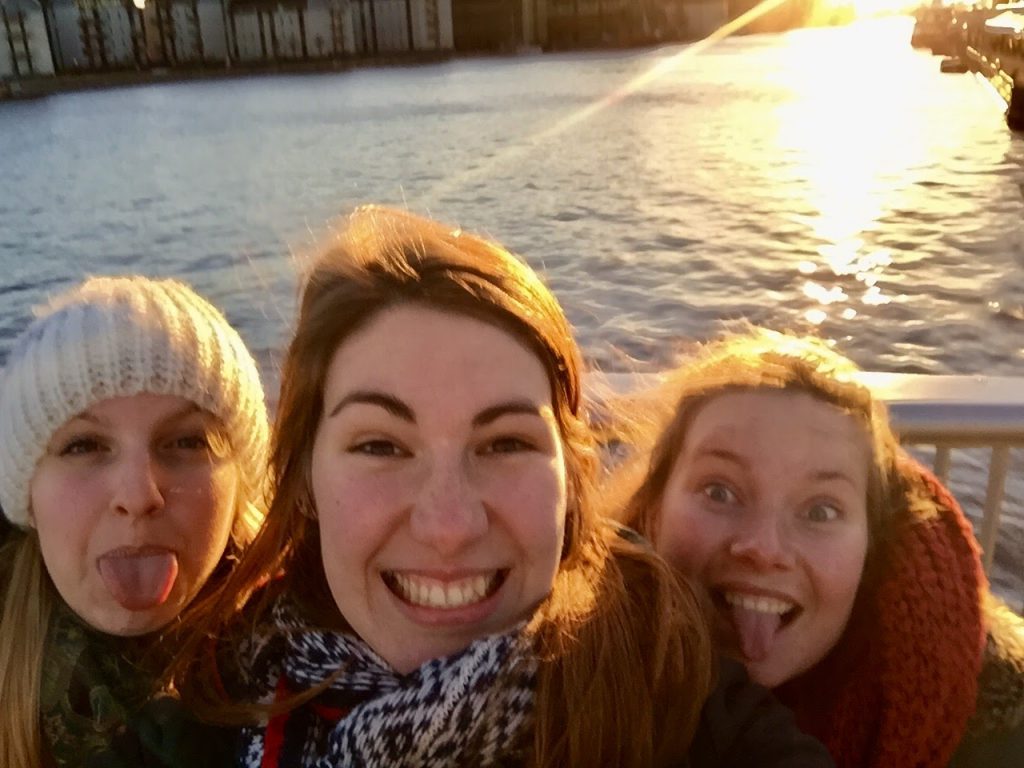 Well, this is precisely what my girlfriends and I did when we flew to Copenhagen together. Thanks to the amazing attractions, the cool atmosphere, and the Danish concept of Hygge (tricky to define, but loosely about drawing contentment from the small things), we had a truly awesome time.
Let's talk logistics
Our flights from Charleroi to Copenhagen and back were just EUR 27 per person. We left really early on a Friday morning, so we got that full day to explore, too. (Travel tip: it may be hard, but try to sleep a bit early the night before, so you can ready to take on the city when you land!)
https://www.instagram.com/p/BPW9PS2BhxH/?taken-by=travelrebel.be

Easy on the pocket?
Copenhagen is a stylish city with a cool hipster vibe. I know what you're thinking… hipster usually equates to expensive. However, rest assured, it's perfectly possible to explore Copenhagen in a budget friendly way.
Here are some helpful pointers:
Sleep in hostels. We  stayed at a very nice and cozy hostel named

Sleep in Heaven

.


Try to find the cheapest flights. My favourite tool is Google Flights.




Explore the city by bike. We easily rented bicycle from our hostel.



Must-see places



Want the classic Copenhagen experience? If so, you really can't miss the following:
Nyhavn: This iconic 17th-century waterfront district is as Copenhagen as you can get. There is lots of do here, including relaxing in the sun with a nice drink or going on a canal tour.
https://www.instagram.com/p/BNhpoqwhHZj/?taken-by=travelrebel.be

The Little Mermaid: You really can't miss this bronze statue of a mermaid on a rock at the Langelinie promenade. She's over a hundred years old and a real beauty.
https://www.instagram.com/p/BNlrxOLBCwg/?taken-by=travelrebel.be
Tivoli Gardens: The world's second oldest amusement park is really a treat. Games, rides, musicals, even concerts… must I say more?
Kastellet: This is one of the most well preserved fortresses in all of northern Europe and quite stunning.

Rosenborg Castle: Speaking of stunning, this is another place you must visit if you're a history buff. The castle holds 400-year-old stories of royalty and magnificence.
Rundetarn: You really can't miss this tower… and the architecture fanatics among you will certainly not! It's in central Copenhagen and was originally built as an astronomical observatory.
More into unconventional attractions? Check out these off-the-grid places:

Christiania: This autonomous district has its own rules and regulations and is totally independent of the Danish government. Home to about 900 people, there's a lot to do here, including some awesome music venues, cafes, and souvenir places.
Green Light District: A small part of Christiania, this is where the cannabis trade used to happen. After a crackdown, however, most of these stalls have been forced to close, but there are still whispers here and there.
https://www.instagram.com/p/BNl_A6Yh8SS/?taken-by=travelrebel.be

Dansk Arkitektur Center: This is the country's national center for the spread of all sorts of architecture and urban planning information. It's quite a place to see.
Copenhagen Contemporary: This may not be for you if you don't like contemporary art, but  I do, so I really enjoyed my visit here. They attract international talent and have super cool installations and exhibits.

Fuel for the body and soul

There are many famous eateries in Copenhagen, including the super duper famous NOMA.
At places like the buzzing food hall Torvehallerne, you'll be able to find something to please everyone in the group. Want a great cup of coffee? Look for the Coffee Collective here — I loved it. .
Oh, and here's another food recommendation: Try Pluto, I loved it!
https://www.instagram.com/p/BNjkvCgB4Yw/?taken-by=travelrebel.be