Aruba, a sun-drenched island in the Caribbean, is a part of the well-known ABC islands (Aruba, Bonaire and Curaçao). It's an amazing place to visit, full of adventure and sunshine… but it's also quite far away. So how can we get there in a more sustainable manner? This is a question I receive all too often, so read on to find out.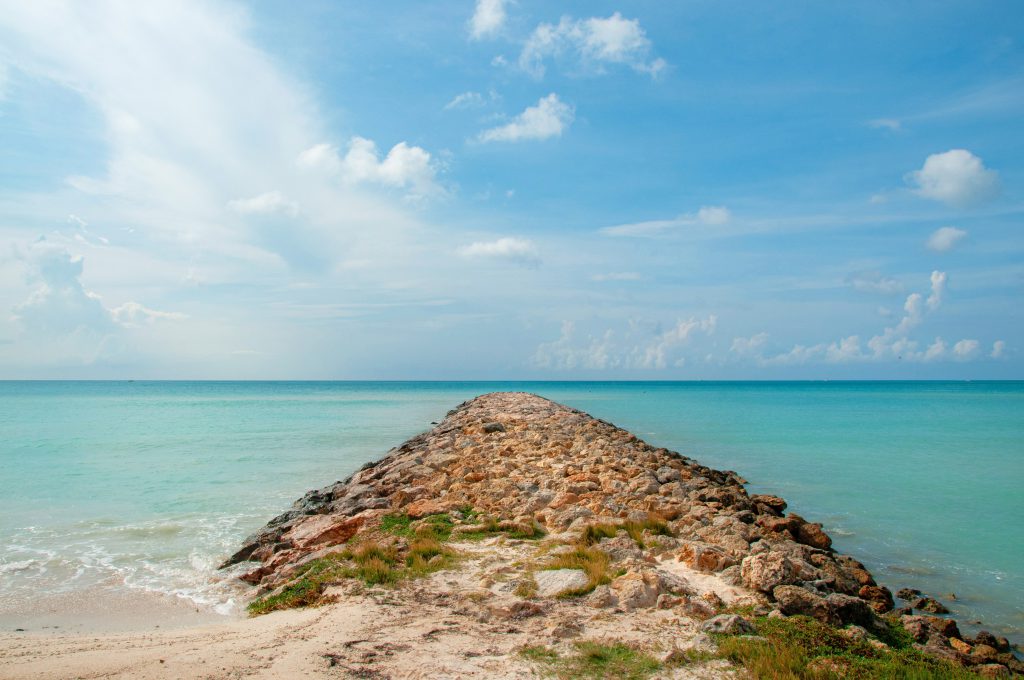 Swimming to the island would, of course, be the most environmentally friendly option, but a tiny bit too strenuous, right?
Or you can be like Greta Thunberg and try to sail there, although there has been a lot of fuss about that lately.
Here are five reasonable tips you can attempt!
1. Avoid short flights
The most obvious tip is to avoid domestic flights as much as possible and to use the local bus or train instead. Not only is  this better for the environment, it also often provides silly experiences and amazing memories.
From Belgium, there are endless flights to Amsterdam/London/Paris. Many destinations are very close and easy to reach with the Eurostar, Thalys, TGV, etc.
https://www.instagram.com/p/BXbQg3eBZNP/
2. Avoid stopovers
What is feasible, and also more eco-friendly, is choosing direct flights whenever possible. Often, the slightly cheaper tickets come with unnecessary stopovers that not only create more noise nuisance but also burden the environment more. Of course, avoiding stopovers on intercontinental flights is not always possible.
For Aruba, we chose to fly directly from Amsterdam.
Still in doubt about choosing the direct flight from Amsterdam?  Well, keep in mind that it's super easy to reach Amsterdam Airport Schiphol by train from Belgium.
3. Choose an airline with an eco-conscious modern fleet
This is a decisive and effective decision that ensures less pressure on our environment while flying. So when those travel jitters begin as you scour websites for the best flights, take a moment to consider which aircraft you are choosing.
Rest assured that most companies release this information on their websites. You can see which type of aircraft or particular route is being flown, so you can easily check which option is the most sustainable.
4. Make your travel CO2 neutral
Today, it is easy to compensate your flights through various tools such as GreenTripper. A trip to Aruba can be fully compensated in a matter of a few clicks.
Many airlines and even car rental companies (like Sunny Cars) offer to compensate your flights. You can select their 'green seats' as an option when you book your ticket. The extra contributions are then channeled into sustainable projects worldwide.
Would you like to know more about CO2 compensation? Then read my post to learn all about it.
https://www.instagram.com/p/BteA3zOlrfk/
5. Say yes to biofuel and efficient technology
More and more airlines are opting for the use of biofuel and/or are currently conducting test flights with this alternative to kerosene. We are not where we should be just yet, but I think it's a positive sign that airlines are already in the testing phase.
An important side note: the costs of biofuel are a lot higher than traditional fuel costs.
The large production of biofuel for aircrafts takes time. We chose KLM for our trip to Aruba because they have already made the decision to use biofuel. In fact, KLM has been opting for biofuel for part of their routes since 2013.
Besides KLM, Lufthansa, Continental Airlines and Virgin Atlantic already use biofuel as well.
It's heartening to see how the importance of sustainability has become important to aircraft manufacturers too. Boeing recently announced that it will soon offer a mix of biofuel and kerosene to operate one of the first flights of its kind. Cleaner engines are important, but so is lower fuel consumption. Thankfully, sustainability is increasingly being taken into account when purchasing new aircraft
What's the verdict?
Do I encourage you all to book a plane ticket now and start flying even more? No, certainly not. But here's the thing: I do hope to inspire you to consider alternatives. This is especially true for destinations close by. If you want to go to a more distant destination, then choose more consciously. There is a lot of information available to make a logical, eco-friendly decision — and that is something I hope you will do.