Globe-trotters from all over share their unique perspectives
Taa-daa! The second part is finally here, rebels. If you're still on the fence about couchsurfing, I'm hoping this will tip you over, one way or another. Unlike the first part, this one also features the perspective of a seasoned host, so I'm hoping that'll be helpful.
And so, without ado, let's dive in. Happy reading!
LOCATION: Bruges, Belgium
TRAVELER: Pashmina (of The Gone Goat)
I first heard of Bruges when I watched the movie In Bruges that depicted it as a medieval city that slowly morphed into a place of beauty and peacefulness, thanks to the protagonist.
Beyond the tourist crowds and countless things to do in Bruges, I wanted to experience Belgian hospitality and there was no better platform than Couchsurfing to connect with locals. That's when I met Steve, an economist who works at the Ministry of Economic Affairs in Bruges. (Fun fact: Steve's also a serial contest winner… he and his mum had been all around the world for free simply because he had developed a mathematical formula to win contests!)
Steve was the quintessential Belgian host – he had a welcome note as soon as we arrived, set the dinner table with our names, and gave us an introduction to Belgian chocolates, music and waffles during this 'welcome home' party.
Hours went by and he fondly talked about the Bruges canals, how this wonderful town is steeped in history and culture, and how it was once the art centre of the western world and home to the pre-Renaissance Flemish masters. We knew that we were in the right place at the right time to have met such a hospitable host.

LOCATION:
Iceland & Australia
HOST: Danni Lawson (of Live in 10 Countries)
When it comes to couchsurfing, I've always ended up hosting and never surfing – but maybe I'll change that one day! I think people forget the benefits of hosting and think it's a one-sided deal sometimes. Well, it's not.
When I lived in Iceland, there was no one in the village who spoke English and it was off the tourist trail, so offering a room up was a fab way to get a travel buddy, swap experiences and liven it up. My guests loved seeing a new part of the island too.
I hosted older travelers in Australia as well, those who didn't fancy the hostel life. I loved seeing the city through their eyes – it inspired me to get off my bum and explore new places and learn new things from them (how to cook a dish, a few words of their language, etc.). Over all, it was a lot of fun.
Afterwards, a couchsurfing guest and I even planned a road trip together and it was really useful to have a travel companion who I already knew. Being sure that your travel buddy doesn't snore before you set off on the Great Ocean Road is a win!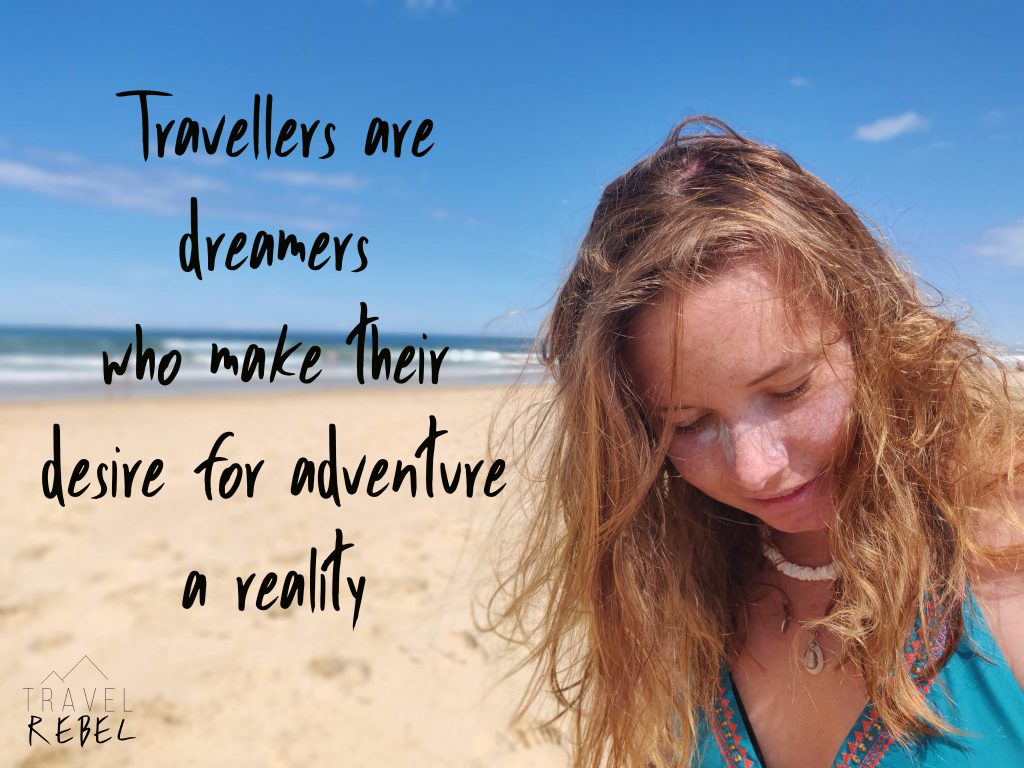 LOCATION:
Lake Bunyonyi, Uganda
TRAVELER: Shara Johnson (of SKJ Travel)
Before my couchsurfing experience began, communication had been a bit sketchy with a host who had described what sounded like a lovely guest house on Lake Bunyonyi. I took a bus to a town where he met me and we drove to a dock, loaded into a small motor boat, and took off at dusk.
We pulled up to a nice-looking house, but he told me to stay in the boat as he was delivering some things to his mom. He returned and said, "I think I'll have you stay at the primary school I'm building, instead." So we drove on, finally docking in a drenching rain, and he showed me the accommodation I'd have for the next several days: a small mud hut with a thatched roof. One crooked bed and one nightstand. No running water, no electricity.
Although this was a bit of a shock, I'm fortunately not averse to primitive conditions… I just wished I had been forewarned! It turned out to be an amazing cultural experience. This side of the lake wasn't on the tourist side. The school teacher took me for a walk, where I got to see the 'real' Uganda. I stayed up late by campfire talking to my host and his friend, learning so much about how most Ugandans see the world.
My host also took me to his friend's tourist resort on an island in the lake and arranged for me to have a hot shower, though nobody there knew what shampoo was. I observed the school lessons in the primary school where the teacher only had a chalkboard to teach with. It was all intensely eye-opening, and I saw it in the most real way possible, not propped up for tourist consumption. So, at the end of the day, it goes down as one of my best travel experiences ever.
LOCATION:
New Zealand
TRAVELER: Jackie (of Get Lost With Jackie)
Couchsurfing is completely out of the norm for me. In fact, it's not even in my realm of normalcy, but it's something I've always wanted to try. Why? To cross off a bucket list, yes, but also to push myself out of my comfort zone. I've always been vocal on my blog about how I'm, admittedly, high-maintenance when it comes to my travels but I've always heard these captivating stories about people from far off places who became friends for life because they happened to meet couchsurfing. I wanted that travel experience that I knew I'd never have at a Four Seasons. So, I decided to couchsurf in Auckland because, I mean, if you're worried about crap hitting the fan, I figured New Zealand is probably one of the safest (or, at the very least, safer) places to couchsurf.
I traveled to Auckland before heading to Melbourne to visit my best friend for two weeks and then skipping to Bali for three weeks. So needless to say, I didn't do much research on Auckland, where I'd be spending a mere three days. I carefully selected my couchsurfing host, initially hoping to link with a woman, but ended up hitting the jackpot of hosts with Paul (who I now consider a friend)! He, like me, was into photography and as a single man living alone also appreciated that I offered to cook for anyone who hosts me (part of couchsurfing is the barter system – it's not necessary to give something to your host but having something to offer is only fair). He also had a separate, private room which was something that was a non-negotiable for me. I wasn't down with actually sleeping on someone's couch.
Do you want to book your train or ferry tickets ahead to travel around South East Asia? Click
Paul was appalled that I had no plans for (or knowledge of) Auckland and insisted on showing me around over the next three days. He took me to some of the best viewpoints of the Auckland skyline (such as North Heads Historic Reserve, Mount Eden Domain and Queens Parade Reserve) to photograph the city both in the daylight and at night. As a surfer, and someone who can appreciate the beach like sun-baby me, he took me to check out a few of the coolest beaches around Auckland including Piha, Mairangi Bay, and the cute waterside town of Devonport. He even went right up my alley and took me to a farmer's market in Parnell to shop for fresh herbs and tomatoes for dinner!
All in all, I'm thrilled with my experience couchsurfing in New Zealand. I made a lifelong friend who I can't wait to visit again, I free-dove out of my comfort zone and into an experience I never thought I'd have, and I opened my mind to a different way of travel. While I don't think I'll ever couchsurf again (as a creature of habit who thoroughly enjoys room service and big marble bathtubs), I'm still a huge fan of meeting people from Couchsurfing when traveling the world. One of my favorite features of the app/website is that you don't *have* to be requesting a couch or place to sleep to meet new friends, you can just request to meet or hang out!
And so, there you have it – raw, unfiltered couchsurfing experiences from the world over. All in all, I think it's fantastic to ditch the hotel sometimes and stay with a local. It leads to growth and exploration in ways you didn't even think possible. But I'm curious: what's your verdict? Yay or nay to couchsurfing? Do let me know, rebels!