31 Movies Every Travel Enthusiast Must Watch
Afrika
,
Aruba
,
Asia
,
Australia
,
Bangladesh
,
Belize
,
Bulgarije
,
Canada
,
Central America
,
Cuba
,
Denmark
,
Europe
,
Frankrijk
,
Griekenland
,
Guatemala
,
Iceland
,
Ierland
,
Indonesia
,
Italy
,
Kenia
,
Kirgizië
,
Laos
,
Marokko
,
Nederland
,
Nicaragua
,
Noord-Amerika
,
Oceania
,
Oostenrijk
,
Panama
,
Peru
,
Portugal
,
São Tomé
,
Senegal
,
Siberia
,
Spain
,
Sri Lanka
,
Switzerland
,
Zuid Amerika
,
Zuid-Afrika
In these crazy pandemic-fueled times, we may no longer be able to travel much, but we can live vicariously through our favorite movie characters. If you think about it, it's actually the perfect time to kick back and enjoy some great films.
So, where should you start? Here are some movies that will make you think, feel and dream again!
Lion (2016)
In this great story, five-year-old Saroo gets lost on a train that takes him thousands of miles across India, far from his home and family. He must learn to survive alone in Calcutta before he is finally adopted by an Australian couple. Then, twenty-five years later, he sets out in search of his lost family. Eventually he returns to his first home.
Lion is based on a true story, Rebels.
I saw this movie for the first time on my way to Melbourne, Australia. Lets just say that many tears were shed.
Lion won many awards and was nominated six times for the Oscars, but La La Land took many of the prizes. Apologies to the La La Land fans, but that flick was out of my system within two minutes of leaving the cinema. Lion, on the other hand, is one that stuck.
Tales by Light (2016-2019)
Tales by Light is a documentary and reality show based on the work of photographers around the world.
The joint venture by National Geographic and Canon focuses on photographers who try to tell a compelling story through their travels and images. Worth watching, indeed.
Tracks (2013)
Accompanied by only her faithful dog and four camels, Australian Robyn travels solo through the Alice Springs desert to the Indian Ocean in search of solitude.
Tracks, too, is based on a true story.
I saw this film in Cuba during a serious thunderstorm. The electricity was out, so we snuggled in bed with the iPad to watch this film. Tracks will always remind me of that moment.
Kon-Tiki (2013)
Norwegian adventurer Thor Heyerdahl suspects that the South Sea islands were originally colonized by South Americans. In 1947, despite his fear of water and inability to swim, Heyerdahl decides to prove his theory. He and five companions sail from Peru on a balsa wood raft built of an ancient design. Their only modern equipment is a radio and they have to navigate using the stars and ocean currents.
This film is based on the real Kon-Tiki expedition and is the most expensive Norwegian film ever produced to date.
The film received several awards and was also nominated for a Golden Globe in the Best Foreign Film category. In fact, it is the first Norwegian film to be nominated for both an Oscar and a Golden Globe.
El Faro De Las Orcas/The Lighthouse for the Orcas (2016

)

In this lovely film, a mother travels to Patagonia with her autistic son in the hope that a ranger and wild orcas can help him find an emotional connection.

This Argentinian drama is based on a real person. Wonderful, wonderful shots that make you dream of the wild Patagonia.

Be sure to listen to the beautiful music in the film!
Like Crazy (2012)
British student Anna and fellow American student Jacob, madly in love with each other, are forced into a long-distance relationship when Anna is expelled from the US. Everything that ensues changes their lives forever.
Definitely a must-watch for the Rebels who are thinking of long-distance relationships or in one at the moment.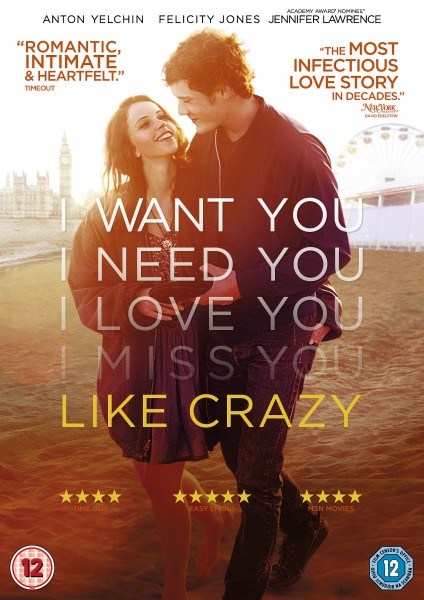 Zabardast (2018)
This film is the intimate travel diary of a crazy Freeride snowboard expedition in Pakistan. It is about the pursuit of one of the most beautiful descents in the world.
Believe me, during the first few minutes of the movie you hold your breath without even realizing it and your heart rate goes up.
If it weren't so dangerous, I would love try that crazy descent myself. Although I have not been to Pakistan just yet, the country beckons to me time and time again.
I was lucky enough to watch this film during the Mountains on Stage film festival in Ghent.
Oh, it's also worth noting that all proceeds from Zabardast go to Protect Our Winters and it was produced by Picture Organic Clothing. The full movie is on YouTube. So what are you waiting for, Rebels?
Given (2016)
If you want to watch a film about traveling as a family, this one is it. A family goes to surf together in 15 countries and their son has an epic adventure.
Call Me By Your Name (2017)
Set in the summer of 1983, this film follows precocious 17-year-old Elio Perlman who is spending time with his family in their villa in Lombardy, Italy. He soon meets Oliver, a handsome doctoral student who works as an intern for Elio's father.
The sun-drenched splendor of the surroundings, the beauty of awakening desire, and the heightened emotions of youth make this movie a visual treat. If you are an Italy fan, you must give this a watch.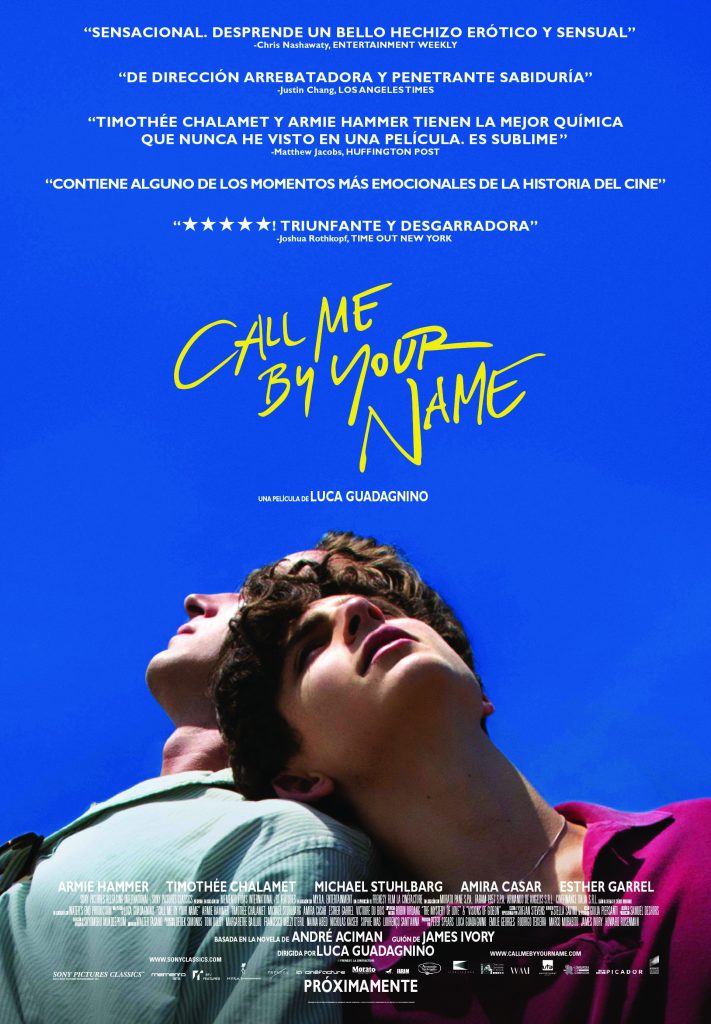 L'Auberge Espagnole (2002)
Yes, a film about what it is like to be an Erasmus student! In this movie, a French student ends up in a house in Barcelona with six other students. Since I myself was on Erasmus in Toulouse, this film particularly resonated with me. Erasmus is an unforgettable experience… needless to say, you have the time of your life!
Coincidentally, I got to know about this film through my French roommates in Barcelona when I was studying there!
The Painted Veil (2006)
A researcher's wife accompanies him to China in the 1920s to combat a cholera epidemic. There she embarks on a journey of self-discovery that leads to an unexpected chance for redemption. This film is full of lovely shots, the intrigue of new lands, and so much more.
Everest ( 2015)
For the mountain climbers among you, this one is a treat. Despite warnings of a major storm that has been forecast, two teams go on a climbing expedition to the top of Mount Everest. The climbers face the harshest of weather as their lifelong obsession with reaching the summit of Everest turns into a breathtaking struggle for survival.
It's based on true facts, which makes it even more of a nail-biter.
Our Planet (2016-2019)
Around 600 nature lovers traveled for four years through 50 countries to document the diversity of our planet… and the result is breath-taking. This Netflix series is not one to miss. It's not just a simple nature doc. In addition to all the natural beauty, the makers show the vulnerability of Mother Nature and the harsh consequences of climate change.
Here's an interesting tidbit: I experienced the very first Social Augmented Reality Experience, REWILD OUR PLANET, in the ArtScience Museum during my trip to Singapore. It was an immersive and interactive exhibition based on stunning content from Our Planet and created in collaboration with WWF. Super cool experience!
https://www.instagram.com/p/BxHw06GFpeE/
Copenhagen (2014)
While trying to track down his grandfather in Denmark, a gruff Canadian develops a friendship with a young girl who agrees to work as his translator and guide.
As this film takes viewers through Denmark, it reminds me of a fantastic trip to Copenhagen with my friends. Good times!
The Darjeeling Limited (2007)
A year after their father's funeral, three brothers travel by train across India to strengthen their bond. Needless to say, train travel is something I adore (and advocate!), so this film is a pleasure to watch if you want to get your travel juices flowing.
The Girl with the Dragon Tattoo (2009)
A ruthless Swedish punk-rock hacker heroine teams up with a local journalist to track down a murderer. Beautiful movie! If you haven't already seen it, put it on your list, Rebels!
Australia (2008)
In this movie, Lady Sarah Ashley is an English aristocrat who inherits a ranch in Australia. Once there, she is harassed by cattle barons and seeks help from a drover. She works reluctantly with him at first, but eventually falls in love with him. Their lives take a drastic turn when the city they live in becomes the target of bombings when the Japanese invade Australia.
History, drama, intrigue and, of course, Australia (one of my fave places) come together to make this a stellar film.
Point Break (2015)
We see a young FBI agent infiltrate an exceptional group of extreme athletes who are suspected of carrying out a series of robberies. Risking his life, the agent goes undercover and tries to prove that these athletes are the architects of these elaborate crimes shaking the financial markets around the globe.
Why would a travel lover be interested? Well, this film is set in 11 different countries and 4 continents.
It's also a wonderful film to watch if you are into adventure sports (Freeride snowboarding, surfing, motocross, wingsuit flying, etc).
Me Before You (2016)
This super romantic travel film is one of my absolute favorites. Louisa Clark (played by Emilia Clarke, hello Khaleesi!) helps a young man who has become paralyzed after a motorcycle accident to find pleasure in life again. They travel to Mauritius together and you also get to see some of England, Switzerland and Paris.
Charlie Guilty pleasure 2.0!
You only get one life. It's actually your duty to live it as fully as possible.
Coisa Mais Linda/Most Beautiful Thing (2019)
Do you want to be immersed in the magical atmosphere of Rio? If so, then you should really check out this Netflix series.
A beautiful story of friendship, love and entrepreneurship and power women… all things I want more of!
The Art of Travel (2008)
In this tale, the gifted Conner Layne plans to marry his lover, but when plans fall apart, he heads to Central and South America all alone. There, he finds himself in a group of adventurers who want to bridge the Darien gorge. Definitely a travel film that you should put on your must-watch list!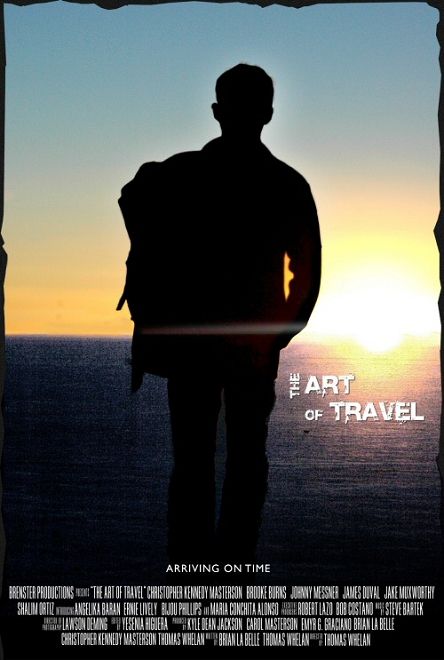 Beyond Borders (2003)
If you're in the mood for eye-opening screen time, give this is a go. The American Sarah Jordan lives a wealthy life in London. At a benefit ball, she meets Dr Nick Callahan who has dedicated his life to helping people in war-torn countries. The protagonist is so impressed that she decides to travel with him to Ethiopia. She develops intimate feelings for the doctor as she comes in contact with atrocities in all corners of the world.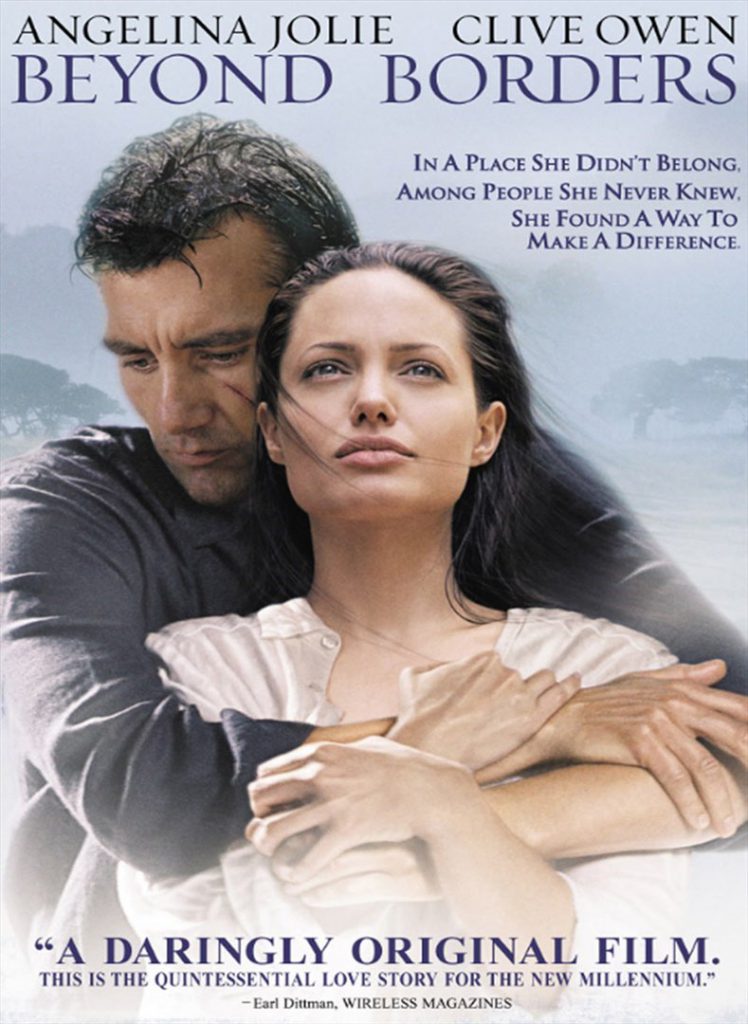 The Boy Who Harnessed the Wind (2019)
In this emotionally uplifting film, a 13-year-old boy is expelled from school because his family can no longer afford the costs. He sneaks into the library and learns how to build a windmill to save his village from a famine.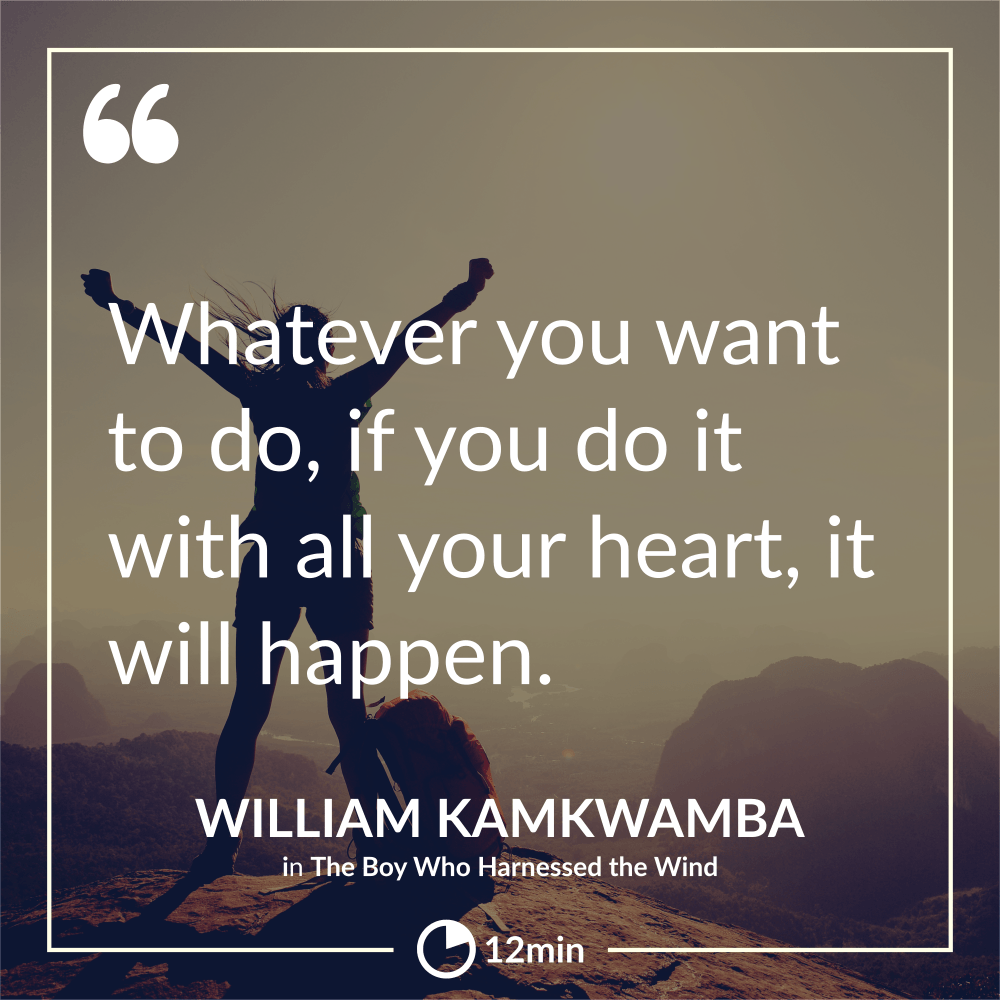 First They Killed My Father (2017)
In this intense Netflix movie directed by Angelina Jolie, a five-year-old girl embarks on a grueling journey to survive amid the sudden rise and reign of Khmer Rouge in Cambodia.
This travel film hit me hard when I saw it. During my first backpacking trip through Asia (at merely 21 years of age) I learned about the horror of the Khmer Rouge. I met a survivor and visited some of the places where this genocide took place. It was such a shock that I jumped in a tuk-tuk, returned to my accommodation, and cried. I spent the rest of the day curled up in bed.
And now, here are some classics to take note of:
Wild (2014)
In this gripping story, Cheryl decides to leave her normal life behind and solo travel to the Pacific Crest Trail, a long trek in western part of North America. She makes her way from the border shared with Mexico to the border with Canada.
"I'm a free spirit who never had the balls to be free."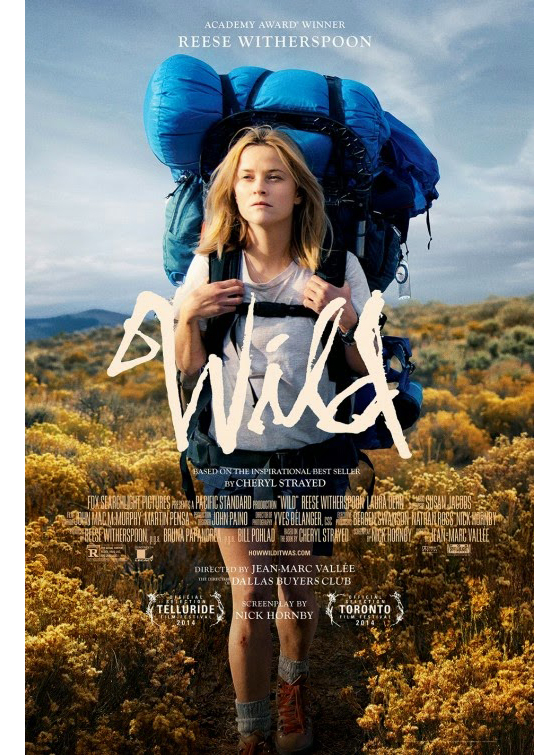 Into the Wild (2007)
One day, a young and idealistic boy decides to travel across America with the ultimate goal: Alaska. He wants to get away from society and is in search of total freedom.
"I'm going to Alaska. – I'm gonna be all the way out there. – Just on my own. You know, no watch, no map, no axe, no nothing. – Just be out there. – Big mountains, rivers, sky, game. Just be out there in it. – In the wild."
This journey will spoil you with fantastic visuals of pure nature from the National Parks of America.
This is a travel film that really inspired me at the age of 15. I did a thesis on it and am a big fan of the music in it.
The Secret Life of Walter Mitty (2013)
To escape his daily grind, Walter Mitty goes on a journey all over the world — and takes us along!
Destinations in this travel movie: Iceland, Canada, United States
Eat, Pray, Love (2010)
Liz Gilbert has everything a modern woman could wish for: a husband, a home, a successful career. But instead of being happy, she is overwhelmed with panic, sadness and confusion. Recently divorced, Elizabeth decides to take a radical step: she will travel alone for a year.
In her search for balance and happiness, she visits three countries: Italy, India and Indonesia. Italy is all about food, where she understands la dolce vita. In India she scrubs temple floors and discovers the power of meditation. Finally, in Indonesia she finds the balance between seriousness and lightheartedness — and meets her great love. I don't need to say this but it's true: the most famous travel film of all.
Seven Years in Tibet (1997)
A true travel movie classic about a legendary adventurer/mountaineer.
Heinrich Harrer is an Austrian with Nazi sympathies who decides to climb two Himalayan mountains in 1939. A series of events make him and fellow climber Peter Aufschnaiter the only two foreigners in the Tibetan holy city of Lhasa. There, Heinrich's life takes a drastic turn.
Trust me, Rebels, you don't want to miss this one.
Before Sunrise (1995)
During a train journey through Austria, two young people meet. She is a French student on her way to Paris, he an American tourist who will be flying back to the United States from Vienna. He invites her to disembark in Vienna and keep him company until his departure. The ideal romantic travel film that will make you dream about your next train journey!
There are two sequels: Before Sunset and Before Midnight.
The Beach (2000)
In a cheap hotel in Bangkok, the American backpacker Richard meets Daffy, who has been marked by years of drug use. Daffy claims to have discovered paradise on Earth. It is the perfect beach, enclosed by steep cliffs and inaccessible to the regular tourists. In fact, it is even off limits for them. Richard is immediately intrigued. After all, he has left the US in a search for the ultimate beauty, excitement and danger. That same night Daffy kills himself. As a parting gift he leaves Richard a card with the description to 'the beach'. Richard embarks on the ultimate adventure with a French couple. During their journey, all three have to push their boundaries and face great danger. A classic in travel movies!