Why You Should Travel by Train
Traveling by train is often overlooked, but it is totally worth it. Enjoying changing landscapes on the way to your destination, meeting locals, easily reaching smaller towns, etc. Traveling by train has many advantages. I share them all.
Before departure
Firstly, you don't have to take into account the maximum weight of your luggage before departure, unlike when taking a plane. You should only be able to carry your luggage yourself. In other words you can take as much as you want. Once you are on the train, you can easily tuck your luggage away on the rack above your seat.
Secondly, checking in or waiting hours in advance is not an issue. You just need to be there about 15 minutes in advance to find the right platform and get on board.
Traveling by train means flexible travel. At any time of every day many connections are possible to different destinations all over Europe. All you have to do is make a choice when to leave and to which destination.
While traveling
A journey by train is traveling in comfort. You can sit back, relax and just enjoy the ever-changing landscape. By train you often discover much more of the country in an adventurous way. You will pass places that you would not see by plane or car.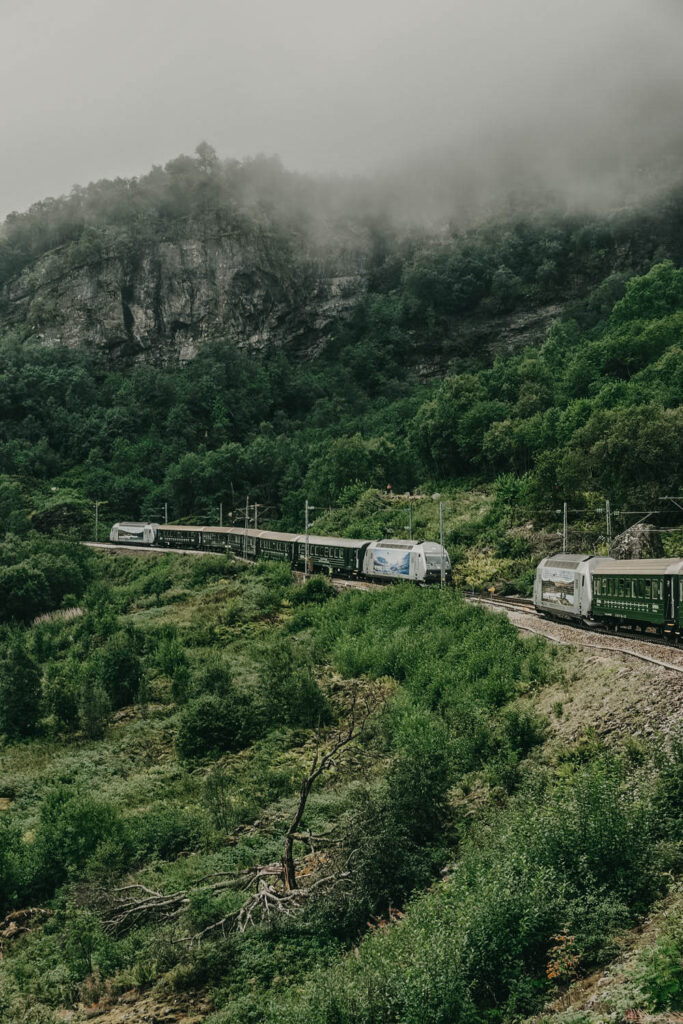 Moreover, you also have a lot of room to move, for example to stretch your legs and walk around on the train. Often, high-speed trains and many regional trains include adjustable seats, power outlets, and Wi-Fi. This way you always stay connected and you can set up a movie or continue working.
Furthermore, you can also get off at any time and make fun stops along the way. This way you can easily reach smaller and less known destinations thanks to the extensive rail network. Traveling off the beaten track to smaller towns? Check! Once you have arrived at your destination, you often do not have to provide the time or money to get to the center of the city. The train stations are often centrally located and easily accessible.
Plus, traveling by train is an easy way to meet locals and other travelers. Fancy a chat and make new friends? Ideal. Since a trip by train can take several hours, you can grab as many snacks as you want. In international high-speed trains there is often also a bar where you can always stop by.
Extra
Finally, traveling by train is simply better for the environment. Your footprint is a lot greener when you travel by train compared to taking the plane or car. Your CO2 emissions are considerably smaller when traveling by train. The only more environmentally friendly way is on foot or by bicycle, but that is of course a bit difficult for long distances.
So, these are all the advantages that play in your favor one by one. Traveling by train is absolutely worth it, to discover (a) new place(s). Our tip: do some research about the offer and surf to these providers: Interrail, NMBS, Thalys (+IZY), Eurostar, TGV. Who knows, have fun on your train journey!
Ps: Currently there is an Interrail promotion. Do you like to travel flexibly and with a lot of freedom? Then an Interrail Pass is for you. Via Interrail you can travel by train through Europe to more than 40,000 different locations in 33 countries. From March 1 to March 31, 2021, everyone will receive a 20% discount on all Interrail Passes. Discover the most suitable pass for you here.