The Wad Islands: Where a Varied Landscape of Dreams Becomes a Reality
You know how there's one place that always makes it to your must-travel list, year after year after year? How you just can't get enough, how you feel like there's one more adventure waiting, one more experience that must be lived?
For me, that place has to be the Wad Islands. Read on to find out why this fascinating destination is on our radar again in 2021… and why it should be on yours, too!
A landscape like no other
Here's the thing, Rebels: there's simply no other place where you will find so many different landscapes per square kilometer. For this itself, Friesland can't be beat.
From dunes and dikes to forests, beaches, lakes and swamps, these islands are blessed with a plethora of distinct features that make them any nature lover's paradise. And that's precisely why out of the five inhabited islands in the Wadden Sea, Team TravelRebel has already been to three (Ameland, Terschelling, and Vlieland). A fourth, Schiermonnikoog, is super high up on our list and we're gonna make it happen soon!
If you really think about the topography, which includes sandbanks, mussel beds, salt marshes, tidal flats and so much more, you'll get why Friesland was ranked third in Lonely Planet's Best in Europe.
Okay, forget just Europe… did I mention that the Wadden Sea is one of the largest tidal areas in the WORLD? Yup. The entire area extends along approximately 500 kilometers of coastline from the Netherlands, Germany and Denmark and has been a UNESCO World Heritage Site since 2009.
Everything about this area screams 'unique'. The beautiful convergence of so many varied features into one landscape is truly poetry personified. Meadows, royal gardens, lush forests, and stunning national parks co-exist harmoniously like the most beautiful kaleidoscope. So much to see, so much to feel, so much to do.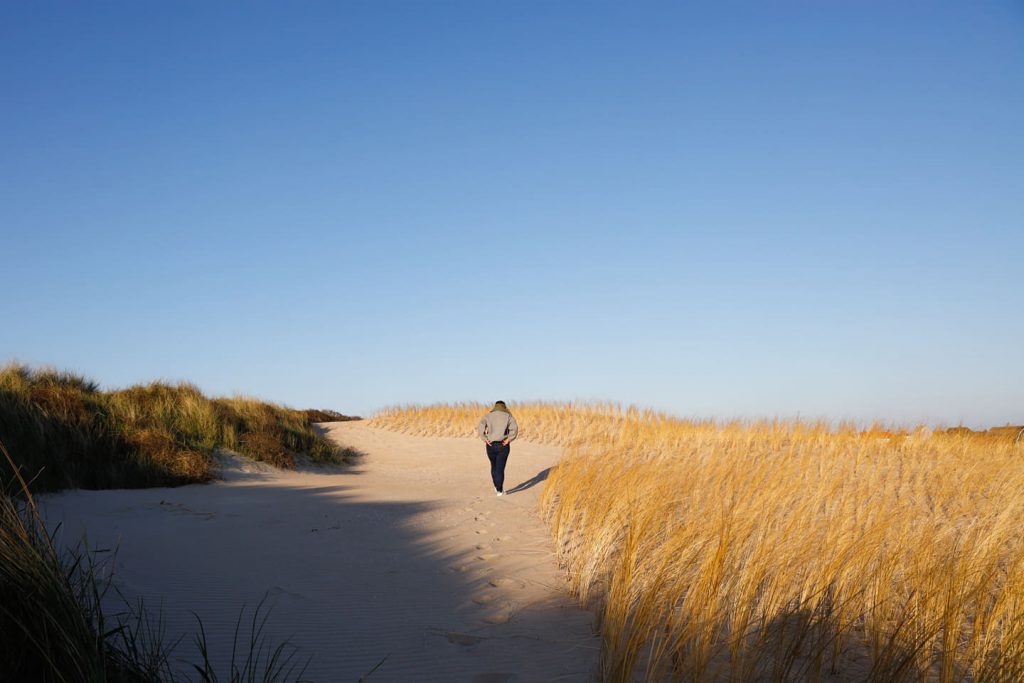 Sustainability in focus
Of course, I can't be THIS excited about a place unless it has a seriously cool sustainability quotient. And that quotient is off the charts. Here's are just some of the reasons why:
This is an excellent ecotourism destination because of the biosphere reserve.
Entire islands (such as Vlieland) are almost completely car-free. Say hello to squeaky clean air!
Almost no mass tourism.
Lots of options for sustainable lodging (such as sustainable forest houses and camping/glamping sites).
Even more options for organic nibbles and meals (such as the fully organic cheese the Vlielander cheese bunker).
Extremely easy to rent bikes and get around.
Outdoor activities galore
Speaking of sustainability (especially during a time when outdoor activities are definitely the safest), you should know that the Wad Islands enjoy more hours of sunshine than the rest of the country. In fact, Tershchelling boasts 20% more chance of sun than even Belgium! There's so much to do, stuff that doesn't require you to be cramped indoors, that you'll definitely be spoilt for choice.
There is also much more chance of wind, so surf and sail to your heart's content. Or if you'd rather stay planted on land, explore the endless cycling and hiking trails dotted with views that'll make your jaw drop.
Definitely take some time out to give the eco-safari through the Kooiduinen nature reserve. On sustainable electric cars, you'll spot a plethora of free animals roaming about, including stunning horses galloping in herds. Tip: After the safari, get a yummy hot beverage at the Grand Café van Heeckeren — it's the perfect cap to an amazing experience!
(Oh, and before I forget, the Schiermonnikoog National Park and the De Duinen National Park are supposed to be amazing as well. I keep hearing about them and really can't wait to discover them myself.)
If it's some reflection and introspection you want, you must 'discover the dark' in Ameland. Try first-hand how therapeutic it is to spot the galaxies, trace countless stars, and be enveloped by a comfortable darkness like no other.
Also, Terschelling is so far removed from light pollution that it has received official recognition as one of the only two 'Dark Sky Parks' in the country. So do check out De Boschplaat if you can. The second one, the Lauwersmeer National Park, is on the mainland in Friesland.
Family fun!
On the Wad Islands, there's truly something for everyone. If you don't want to just cycle and hike around, try a seal excursion, some horse riding, swimming, blokarting and kite surfing with the family. Little travelers will love the birds and animals they spot, while you can enjoy some wellness, yoga and meditation.
And let's not forget the many dining options. Everyone knows that the best bonding happens over a lovely meal. There's no dearth of that! Try the Sunset Beach Club in Ameland for delicious seafood, Leut in Vlieland for healthy breakfast boards, and De Bras in Terschelling for a diverse range of culinary delights.
Picture perfect
The views… oh, the views! Trust me, the diverse landscape will make you want to snap a photo every time you turn around.
Here's an insider tip: If you want the BEST views, explore the lighthouses found on all the islands. You can climb the ones on Texel, Vlieland and Ameland. Sure, a bit of physical agility is required to reach the top, but it's well worth it! The most stunning views of the islands and the Wadden sea await… the beauty and serenity is sure to astound you.
And even though not all lighthouses can be climbed, they are cool to check out anyway (and can serve as cute backdrops to your pictures!). The one on Terschelling is the oldest working lighthouse in the country and Schiermonnikoog boasts two, a red and a white. The red one, Noordertoren, is still in function and manned 24 hours a day.
Plan ahead
As with everything in life, you'll get the most out of a Wad Islands getaway if you plan ahead. The number one resource for this would be the official site — it's jam-packed with enough information for a thousand different itineraries!
Try to schedule a trip for autumn or spring. This way, you'll get the most bang for your buck and also have countless activities to choose from.
For more travel inspiration, take a look at our posts on Ameland, Terschelling and Vlieland. We thoroughly enjoyed our experiences and can't wait to make more memories here.
And, of course, let us know how your trip to the Wad Islands pans out, Rebels! We always love hearing from you.