Revel in the Joys of Slow Travel in the Cabins of Nutchel
It's no coincidence that slow travel and holiday homes in Belgium have suddenly become extremely popular this year. Although they've always held a certain charm, you can now find some truly unique concepts spread across the country, such as extremely cozy cabins located in the midst of nature. At Nutchel, on the border with Luxembourg, you can relax and unwind in such a lodging. Really, you don't always have to go far away to be happy.
Cozy cabins are good for the soul
You don't rent a cozy cabin just to spend a hurried night near your destination. A cabin is an experience all on its own, one in which it is important to take the time to enjoy it fully. Sure, activities in the area are nice, but it is equally nice to get back to the cabin on time. Light a fire, put on the kettle for tea, and read a good book for the first time in ages!
A homey haven at Nutchel
Once in the Nutchel domain in Martelange, you go back to the basics. At the reception, you receive a light and your key, and then an electric golf cart drops you off at your cabin in the woods with all your luggage. After a few minutes, your cabin is bathed in the light of oil lamps, candles and the fireplace. That makes everything immediately cozy and intimate. As you discover the sustainable, local gifts on the dining table, you feel like the luckiest person around. Bliss!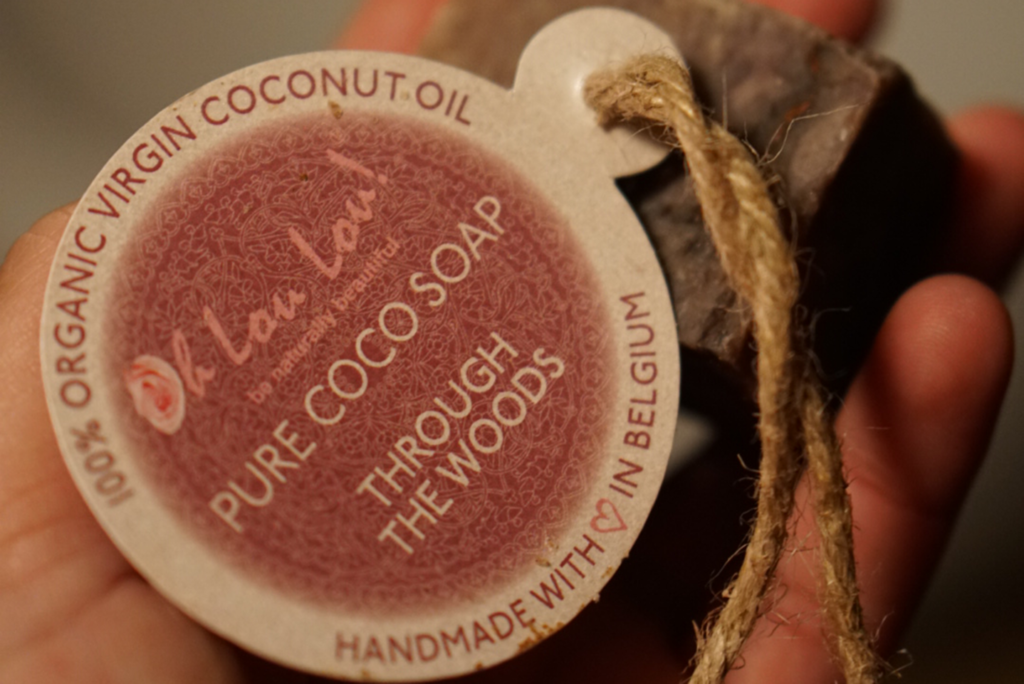 A hot water bottle keeps your bed nice and warm until morning and a breakfast basket with tasty local products ensures that you can start your day on the perfect note. The Nutchel team is always there to help with all your questions about the cabins and the area.
Priceless time with companions
So who should you take with you? Well, actually, you can go to a Nutchel cabin with anyone. A romantic weekend with your partner is amazing because of the mood lighting and extra time to spend together, while a barbecue in the evening and a hot tub dip is great with friends. And for children, it's a real treat to climb from one bed to another and build a camp in front of the lodging. Oh, and if you can't leave your four-legged pal at home, he is also more than welcome as well!
Hiking in the area around Martelange
When we stayed at the cabins, the Covid-19 alert was still pretty high so we decided to go for some lovely walks. From the lodging, the center of Martelange is just 15 minutes away. Seven walks through the region run from here, ranging between 3.3 km and 15.5 km. Some also pass next to Nutchel's domain. We combined the 6.8 km Promenade de l'Oeil qui Chante with the 4.7 km Promenade des Souvenirs. Both are an absolute must.
Since the domain is right by the border with Luxembourg, you can drive to the village of Insenborn in 15 minutes. From there, you can take a 6.9 km walk next to the lake Lac de la Haute-Sûre. In addition to breathtaking views from the viewpoint, you also get to enjoy extensive pebble beaches next to the water and wonderful paths through the forest.
If you want, you can definitely enjoy the museums and towns in the area. For the sporty types, there is also a lot to experience such as kayaking, climbing, cross-country skiing, swimming and more. On the Nutchel website you can find a lot of inspiration for activities in the area.
Practical matters
You can book the cabins for a midweek break or a weekend from about EUR 180 for two nights.
Given the popularity, it's best to book a few weeks in advance, especially for the weekends.
Don't worry about your luggage, an electric golf cart will take you smoothly and silently to your cabin.
The bathroom is fully equipped with a toilet, sink and hot shower.
Bring shoes that can get dirty and pack an extra sweater during colder months.
Bring your own food or reserve some of the delicious breakfast and barbecue baskets with local products in sustainable packaging. Honestly, the chocolate spread is addictive.
How to make a difference
Give the electric car a chance to get you to your cabin. This is a rather feasible and environmentally friendly option for car travel within Belgium.
Think about what you buy and pack for your travels. Get some inspiration from our most sustainable holiday packing list.
And here's an easy tip: you can make a difference by simply looking up everything on Ecosia instead of Google. Ecosia invests 80% of its revenue in planting trees. So go ahead and look up a million things… and don't feel bad when you click on an advertisement.