Coffee, it must be one of our favorite drinks. I like to drink coffee in the morning with my breakfast, but I can also really enjoy it when I'm traveling. I love roaming around cities to find fun coffeeshops or to get to know more about the local coffee. I'm taking you with me on my journey and I'll tell you all about where to find the best coffees.
ITALIAN COFFEE CULTURE
Those who say Italy, say coffee. This country has an amazing coffee culture and I ensure you that you can drink delicious espressos and cappuccinos here. Keep in mind: you can only drink a cappuccino in the morning. The chances are slim that you can order a cappuccino after 11 o'clock in a real Italian coffeeshop. If you do, people might look at you strangely and the waiter might not be so friendly.
I will introduce you to some coffeeshops in Italy you must visit and try their excellent coffee of course.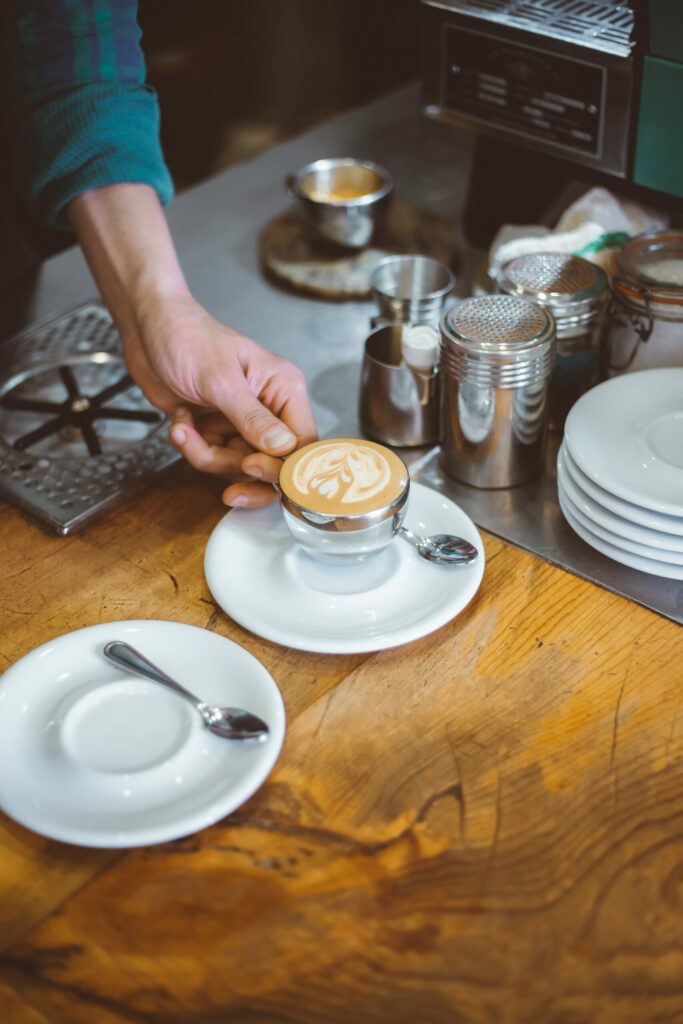 VENICE
In Venice, close to Saint Mark's Square, you'll find the oldest coffee house in the world, Caffé Florian. In 2020, this caffé celebrated its 300th anniversary! Here you will be able to enjoy an illy coffee in a special setting, as you will be staying under the famous colonnades. You will never forget this coffee: you are being served by waiters in suits and your coffee will be presented on a silver tray. Inside this bar, you'll find beautiful rooms filled with frescos and mirrors, but also marble tables and cushioned chairs. Your jaw will literally drop.
TURIN
Turin is called the coffee capital of Italy, so a delicious espresso from Lavazza cannot be missed. There are two great spots that should be on your list: Baratti & Milano in Piazza Castello and Al Bicerin, the oldest caffé in Turin. If you visit the second place, be sure to ask for a bicerin, their homemade specialty. It is a combination of coffee, chocolate and whipped cream. It is very well known and loved in Turin.
NAPLES
Of course, you can drink delicious coffee in southern Napels. Pay a visit to Bar de Professore, you really need to try out their caffé nocciola, an espresso with hazelnut cream.
Coffee may be more likely to be produced in South America, but it still will be nowhere as delicious as in Italy. Italians have a wide range of different types of coffee, each with its own special flavor. They are true masters of brewing coffee and make it an experience you won't ever forget.