Dreaming of a trip to the absolutely magnificent São Tomé? Here are some important bits of information that will make planning a cinch.
https://www.instagram.com/p/Bs-Ed39lRrl/
How to get there
Try to combine this journey with a city trip to Lisbon because Tap Air Portugal is one of the only airlines currently flying to  São Tomé. There are three flights a week (on Tuesday, Thursday and Saturday). If you keep checking Google Flights, Skyscanner and other such search engines to book way in advance, you'll end up with good rates. It's an eight-hour flight from Lisbon which isn't that bad honestly. Watch some movies (on your laptop, phone,..because there are no screens on the plane), read a book or catch up on some sleep… and you'll be in paradise before you know it.
(Oh, looking for more ways to do some good while traveling? Greentripper to the rescue! This invaluable site will calculate your carbon footprint and  help you neutralize it in the most beneficial way possible. We all know sustainable travel, often via plane, leads to so much growth for the local communities. But did you know that you can totally give back ecologically as well? You see, the climate projects that Greentripper supports are verified, credible, and committed to fighting the global menace of climate change. Go check them out!)
In my opinion, a one-week to two-week long stay is perfect (just a couple of days definitely won't be enough). If you're staying in Sao Tomé and Principe for less than 15 days, you won't even need a visa. Yay, no visa costs!
You should know that…
The airport is super small and you'll be hit by the tropical temperatures as soon as you disembark. Take it all in your stride. The African flow will soon engulf you and everything will slow down, including airport formalities. Be patient and try to enjoy the mellowness that can only be found away from crazy Western cities.
The drive from the airport to the city is just five to ten minutes long. As of now,  Sao Tomé just has around 29,000 tourists a year, and this means you will get to experience a non-touristy haven unlike any other. When you get there, you'll realize that this is the pristineness and authenticity I rally for constantly!
Be prepared to pay a tourism tax in all hotels… but don't worry, it's merely EUR 3 a day.
Oh, you also don't need any special vaccinations anymore. Before you had to have the yellow fever vaccination beforehand and hand over the proof, but that isn't needed any longer. I didn't even take malaria pills with me because the risk of malaria has significantly lowered in the last couple of years.
The dry season is June, July and August (sometimes September) and apparently temperatures average around 23 degrees then. During my trip, it was 27 to 30 degrees and only rained once for ten minutes. But it was pretty cloudy, especially in the south.
Tips to not forget:
You need to carry your international passport (duh!)

Electricity plugs are the same as Europe, so no need to lug converters around

One euro = 24.5 dobras (but euros are widely accepted)

You should buy a local SIM card of CST in the city (I paid around EURO 12 for a data-only 3 GB SIM card)

September to March is turtle season (aka the best season ever! This is the turtle island and engrossed in active protection and conservation efforts… there are more than five turtle centres here)

São Tomé isn't that cheap of a destination and the prices are similar to Europe

If you camp, reside in guest houses (for aro   und EUR 30-40 a night) and eat in cheaper restaurants, it is possible to stay on a budget
Some last-minute pointers
The roads are pretty good for self drives, so take advantage of that. What better way to explore fully? It's a small island (roughly 150 km) and you'll find gas stations in every 'big' city. Keep in mind, though, that gas isn't cheap. Try to remember some key words (gasolina = fuel, gasoleo = diesel) for a smoother experience.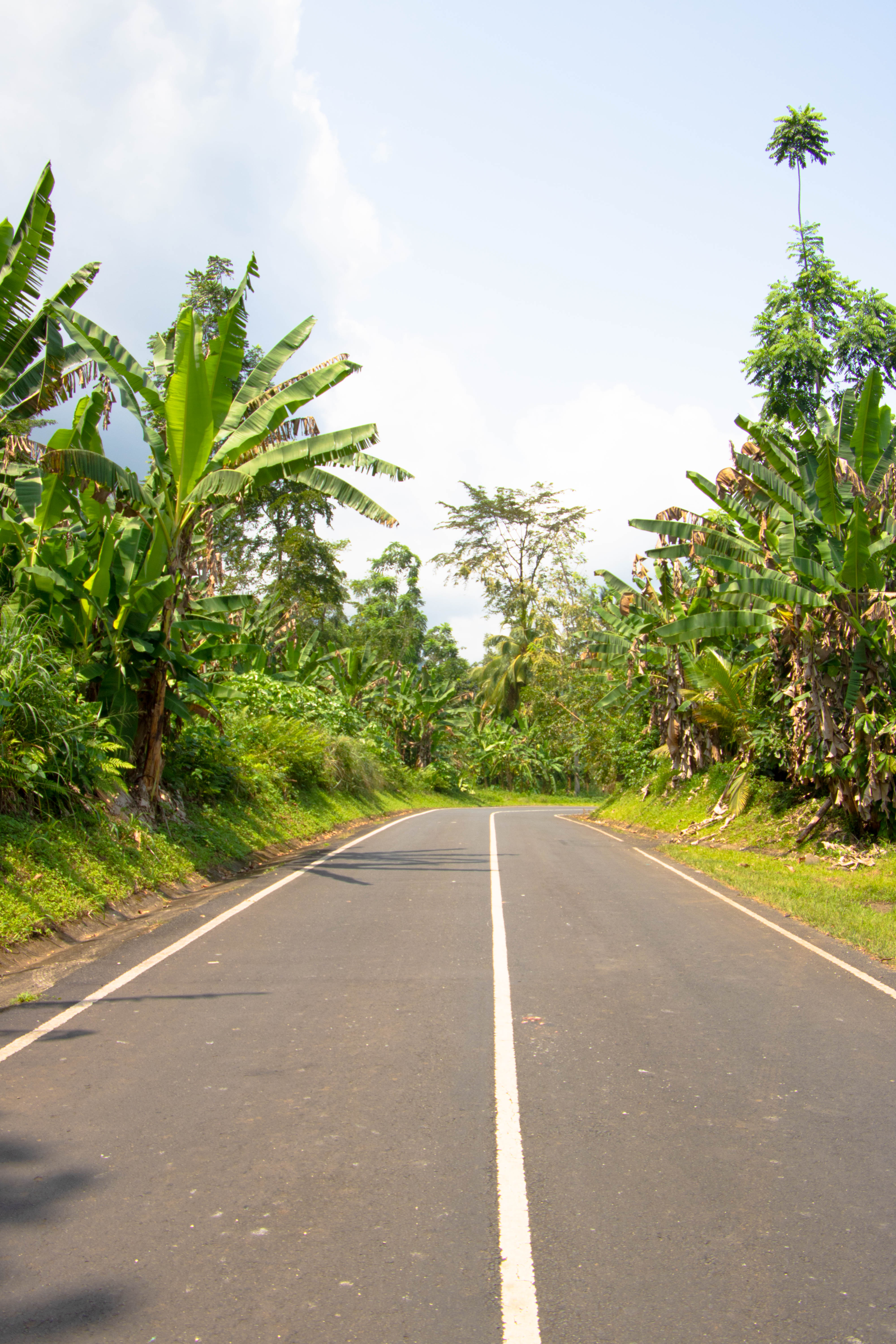 You do need a 4X4 to get everywhere, especially down to the beaches. Download the offline map on Google Maps to make your life a lot easier. Oh, also, there are a ton of land crabs on the road during the night. And, of course, drive safely and slowly… no need to speed crazily.
Above all else, just make sure to land with an open mind and heart. Imbibe in the culture, cuisine and scenic beauty. Interact with the lovely locals. You'll be a better person for it… I know I am.