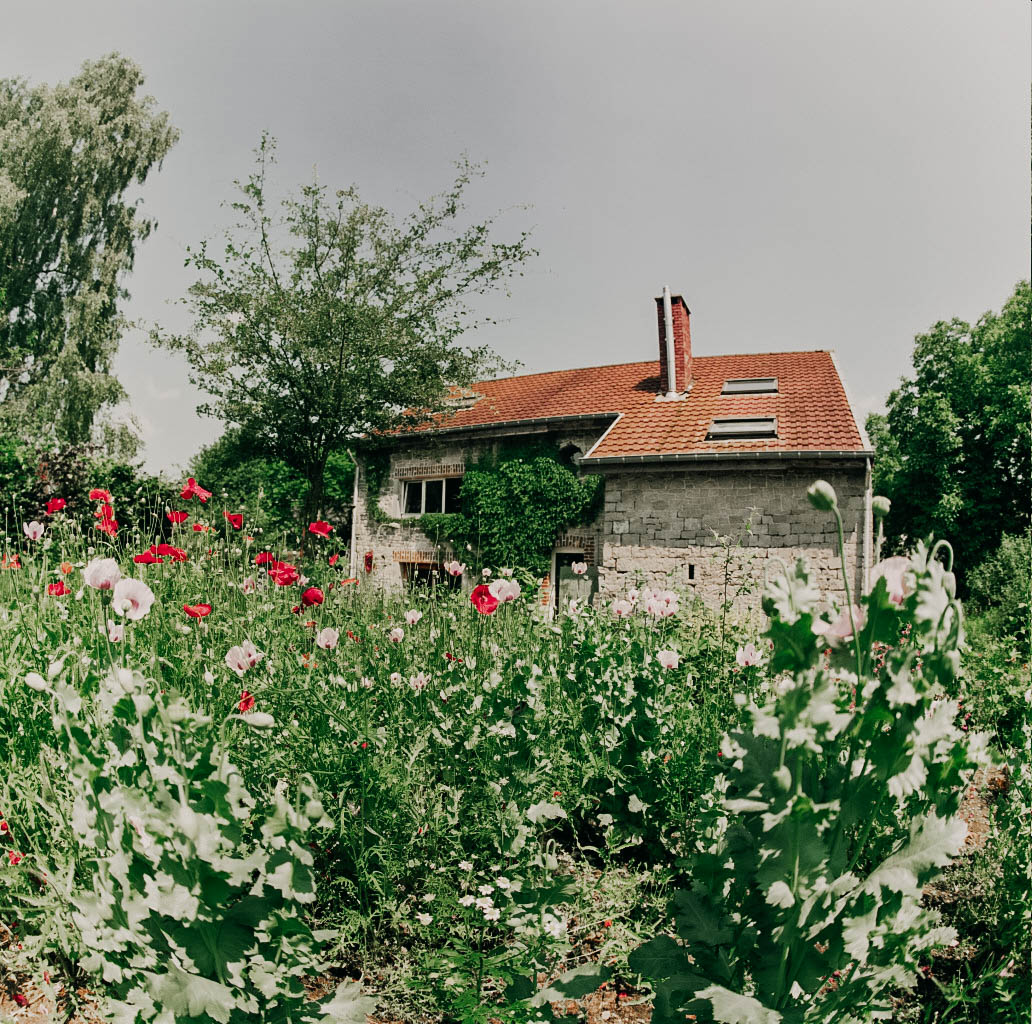 5x Best Sustainable Holiday Houses in a Leafy Environment With Nature House
Planning your holiday with the Dutch booking platform Nature house will be another unique experience to add to your list. This company, founded in 2009, offers over 17.000 accommodation types all over Europe. And the best part? Every single house is located completely in nature. Want to explore the coast of Algarve in Portugal in your own villa away from the masses? Or would you rather explore the mountains of Switzerland and at the end of the day retreat to your cottage in the meadow? Or perhaps you just want to have a break in the middle of the forest with the trees surrounding you and waking up to the chirping of birds. All is possible. Not only does Nature house offer cottages, you can also stay in a treehouse, yurt, tiny house, villa, or even on a boat. A holiday with Nature house is perfect for anyone who wants to get away from the hustle and bustle or wants to explore the magnificent landscapes of Europe.
What is even better, is that you can do this all sustainably! First of all, for every booking made on Nature house, the company donates €1 to diverse nature projects such as the protection of the wild bear in Europe, the protection of the adder in Belgium, and they even planted over 1 million trees in Africa. The vision of the company is to reconnect people with nature but at the same time give back to it. Secondly, more than 1200 houses on the platform are eco-friendly; they may have their own vegetable garden, run on solar energy, have waste separation systems or have an animal farm. They have also created the option "contactless stay", which means you won't have any contact with the landlord or other people during your stay which makes it perfectly corona-proof. Now let's highlight some sustainable Nature houses in Europe.
Nature house in Oldeberkoop, Friesland, Netherlands
Located in the North of the Netherlands, this tiny house has everything you need, including a sauna and bicycles. The area is surrounded by nature reserves which are perfect for hiking, cycling or even canoeing. At least 50% of all the energy used is completely green and waste separation is available. Furthermore, you can reach your house easily by public transport and only biological cleaning products are used. The terrace is even equipped with a canopy which gives it an "out of Africa" style. It is perfect if you want a romantic getaway near picturesque village and tranquil natural surroundings.
Nature house in Perugia, Umbria, Italy
Have you always wanted to stay in an authentic Italian country house? Well, this is your chance. Located on the edge of Subasio National Park, it is the perfect destination to discover the unspoiled hills of Umbria off the beaten track. If you are into birdwatching, hiking, or are just looking for peace, this country house might be something for you. It even has its own pool. The house is well-isolated, has a solar water heater, and waste separation. Moreover, you have your own garden where you can pick your own fruits, vegetables and herbs.
Nature house in Durbuy, Luxembourg, Belgium
Recently renovated in bioconstruction, this lovely stone cottage in Durbuy is another picturesque holiday destination. In the area there are many starting points for hiking trails and tons sports activities are organized. This Nature house has a garden over 5000 m² with a pond, several terraces, orchard and organic vegetable garden. Moreover, it gets its energy from solar panels, has sustainable insulation, and waste separation. The owners have made it a priority to rent this house as eco-friendly as possible. The glassware inside the house is even handmade. Whether you want to relax in your own garden the whole day or hike through the meadows and forest, the natural surroundings won't disappoint.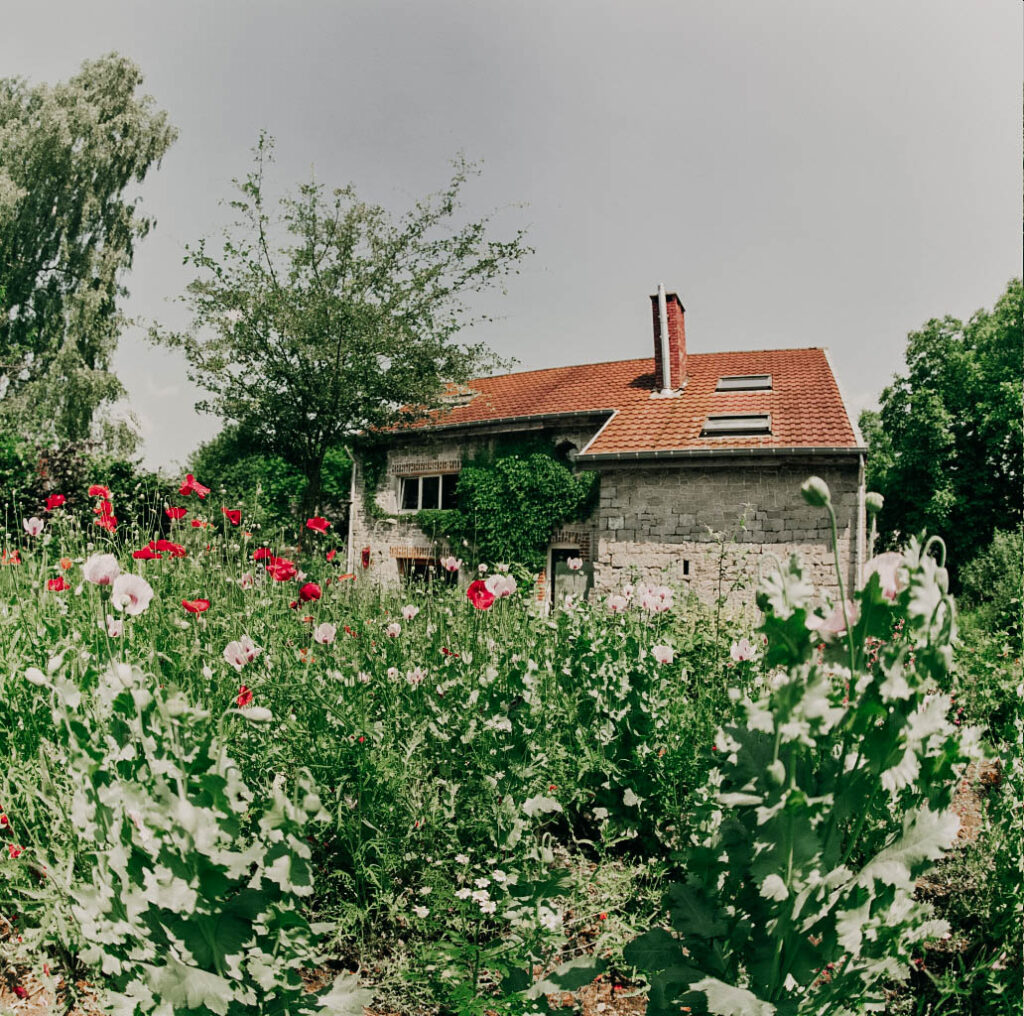 Nature house in Dala-järna, Sweden
Hidden in the forest of central Sweden, near a large shimmering lake, lies this authentic cottage. From the corner of the sofa, you can have a 180-degree view of the lake and forest. There is even a small treehouse in your backyard! This cottage has everything you need, including 2 terraces and an outdoor shower. A canoe is also available if you want to explore the lake. In the evening you have to opportunity to watch the sunset and enjoy the colors of the sky. The house is equipped with solar panels and has sustainable insulation. The closeness of the forest, lake and open fields ensure plenty of flora and fauna to discover. Perfect for a sustainable holiday with kids or when you want to return to nature.
Nature house in Santo Antonio das areias, Alentejo, Portugal
Perched on the rocks above the Rio Sever, in the middle of São Mamede Natural Park, lies this secluded wooden cabin. It is the perfect place for a romantic getaway or for a peaceful break. The best thing about a cabin in a national park is that every day can feel like an adventure; wake up, put on your hiking shoes, and discover the beauty of the Portuguese nature. Or swim in pools of the many rivers and streams that flow through the park. Underneath your cabin is a spring with fresh water and nearby is a farm shop with organic products such as olive oil and eggs. This cabin is equipped with solar panels, solar water heater, and waste separation. There is also an own garden available where you can get your herbs, fruits, vegetables, honey, jam, and olive oil. So, you can be completely independent.
So, are you already excited to book your next holiday in nature? Nature houses are perfectly suited for anyone who is looking for a new holiday alternative, wants to reconnect with nature, or see the beauty of Europe but all in a sustainable way. With over 1200 eco-friendly houses and also donating €1 of every booking to local nature projects, a holiday with Nature house is a great option for when you want to give back to nature while also enjoying it.