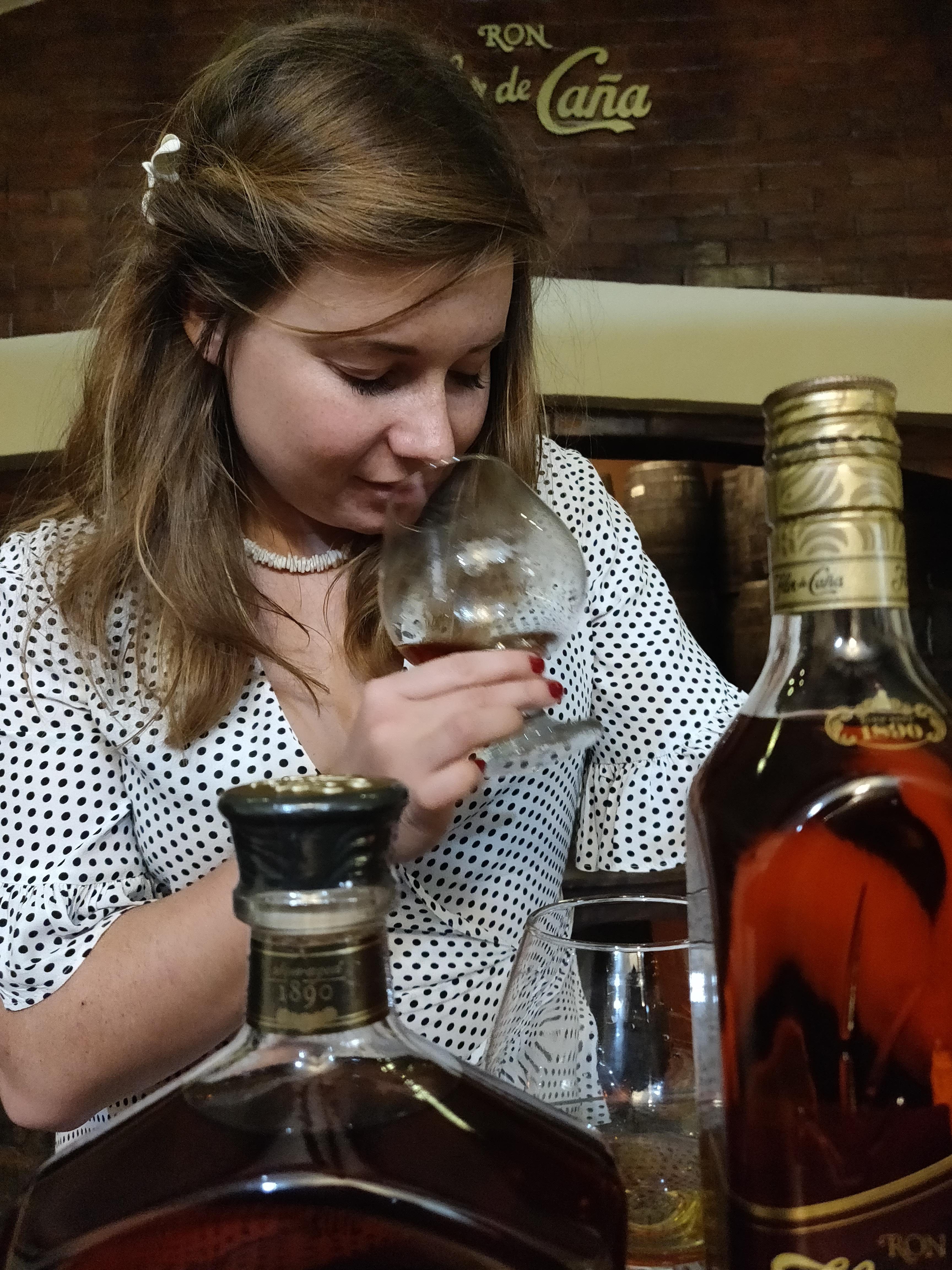 Discovering Nicaraguas Flor de Caῆa Rum
Nicaragua is not only home to a lot of adventure activities and beautiful sightings. This is also where the famous 100% eco-friendly rum is being produced.
Yes, I'm talking about Flor de Caῆa – the premium rum brand manufactured by Compania Licorera de Nicaragua. And the production dated back to 1890! But it was not until 1937 that Flor de Caῆa was formally introduced to the Nicaraguan market. And by 1990, Flor de Caῆa had the largest reserve of aged rum in the world!
Now, the production is still on-going (and guess what?) it is one of the highlights of my Nicaragua trip.
I've discovered a lot of things about this premium rum brand and I can't wait to share it with you.
Let's start with the production.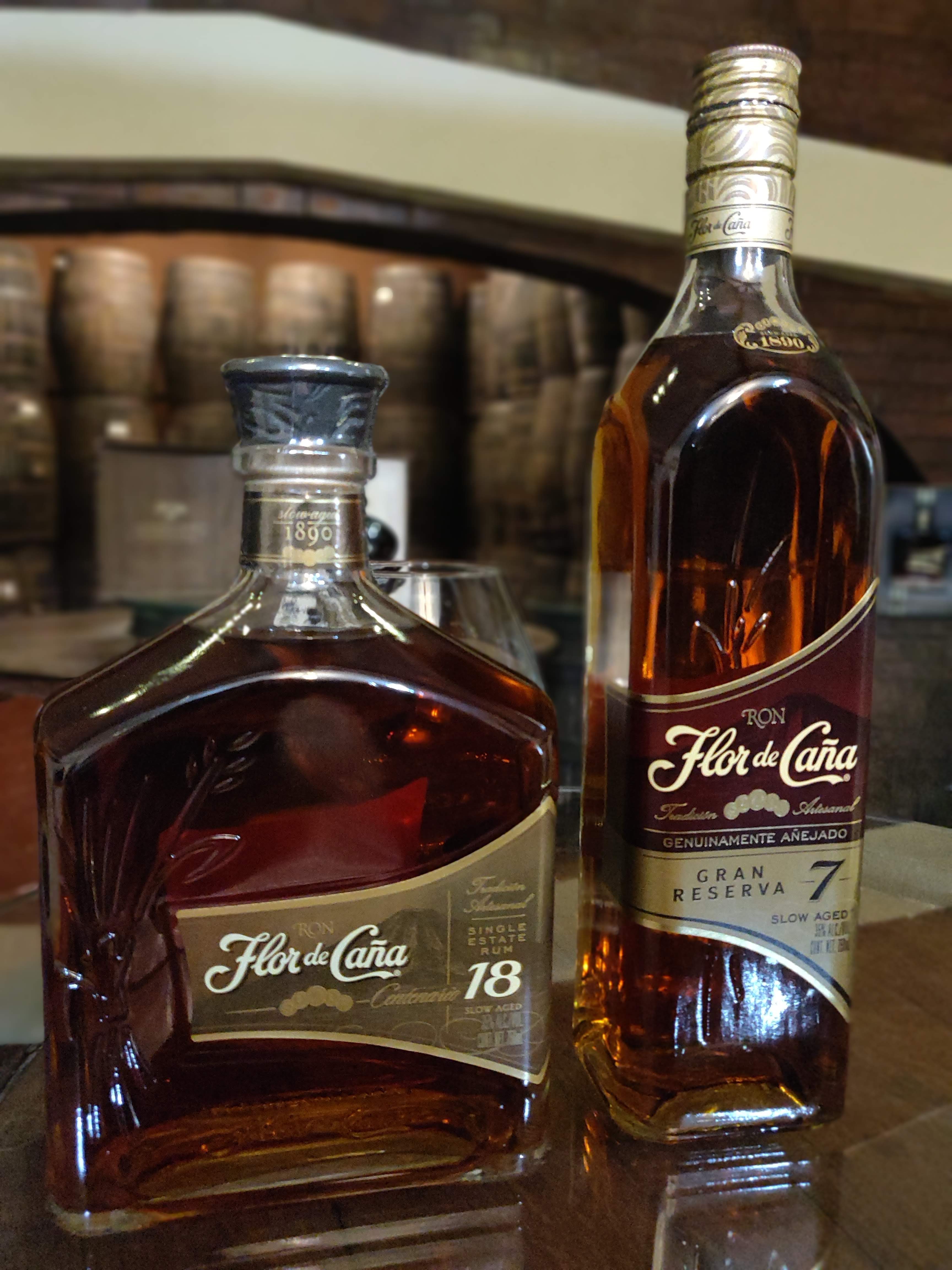 Flor de Caῆa Rums: How It's Made
The brand is made from molasses and are distilled (with 100% renewable energy!) five times during its production. Each rum is naturally aged, without sugar, additives or artificial ingredients, and enriched by an active volcano.
You can wash your hands with the rum to prove that there's no sugar in it. Add sugar, and you'll have a hangover.
Yes, aging is a big factor for the rum. As a matter of fact, the brand's contemporary line of flavors has five variants of premium rums aged four (4) years, two variants of super-premium rums aged seven (7) years, and the company also markets three variants of ultra-premium rums aged from up to 12 to 18 years. In 2013, the company proudly introduced Flor de Caῆa's newest Centenario 25 rum, aged 25 years! (A rum that took two decades to complete!) As what Mr. Robert Collins, the managing director of the brand puts it, the new Centenario 25 rum "showcases Flor de Caῆa as unique, modern, and ultra-premium – exactly what the company need to appeal to the growing fan base around the world. It was also designed to elevate the value of the brand and attract a wider audience in the global marketplace."
By now, Flor de Caῆa, Nicaragua's trademarked "slow-aged" rum, is growing in popularity and is gaining high recognitions from prestigious organizations like the International Wine and Spirit Competition (IWSC) which is the most respected organization focused on awarding excellence to spirits worldwide, with over 400 global experts judging products from more than 90 countries.
I was then able to taste some variants of Flor de Caῆa rums and all I can say is that it all smells sweet (though not having sugar) and there's a fruity aroma on it and it gives a little bit of dark cocoa, almond, and woodish touch on the palate. (Pardon me but I'm really bad at describing, so you better taste it yourself!)
And now, we're done with the production. So, let's talk about this one more thing (the most important one actually), that I've discovered about this single family-estate rum.
Flor de Caῆa: A Sustainable Brand
I've talked about what "sustainability" is. It includes creating a good impact to the community. And I'd like to share how this premium rum brand does it.
Over the years of its operation, Flor de Caῆa is deeply committed not only to its collaborators but more importantly to the local community. Every year, the brand invests in various projects in the areas of health, infrastructures, and education.
Since 1951, Flor de Caῆa invests on the local hospital that provides free medical attention and medicines to their collaborators and their families. There had been over 2,500 births and more than 7,100 surgeries that have been performed at the hospital.
The construction of roads and parks in the center of the city had been possible with the aid of brand's investment to the project.
Flor de Caῆa also invest money on local schools that provide elementary and high school programs. In the last ten years, the program had provided more than 2,500 scholarships and a total of 1,465 graduates. All had been possible because of the brand's support to the program.
As my Flor de Caῆa tour ends, I've learned so much more about the company. That it's more than just a brand showcasing unique tastes of slow-aged rums. It is also a company that strives to create a good social impact to the community. And that is something Flor de Caῆa rum possess that make it worth all the awards it received.